The first ever retro clothing trend hit the market during the 1950s, but it didn't become a major trend until the 1980s. Clothing became grunge and punk, which then gave way to Americana chic; now, vintage styles paired with designer labels and contemporary cuts combine for an eclectic look that is true for the now! In this blog post, we take a look at the development of modern retro fashion and what options exist to keep things exciting!
Some people think the style originated from popular 70s and 80s hippie clothing spruced up with a bit of color and luxurious fabrics like lace. Other people believe that vintage retro is simply a revival of classic styles from previous centuries. Regardless of its genesis, there is no doubt that vintage retro clothing continues to be popular and stylish today.
Vintage Clothing is a popular trend right now, and with good reason. It's nostalgic, stylish, and can be custom tailored to fit your unique body type. In this article, we'll look at the history of Vintage Retro Clothing, describe some of the different kinds of vintage clothing available on Etsy, and give you some tips on how to get started with this trend.
What is Vintage Retro Clothing?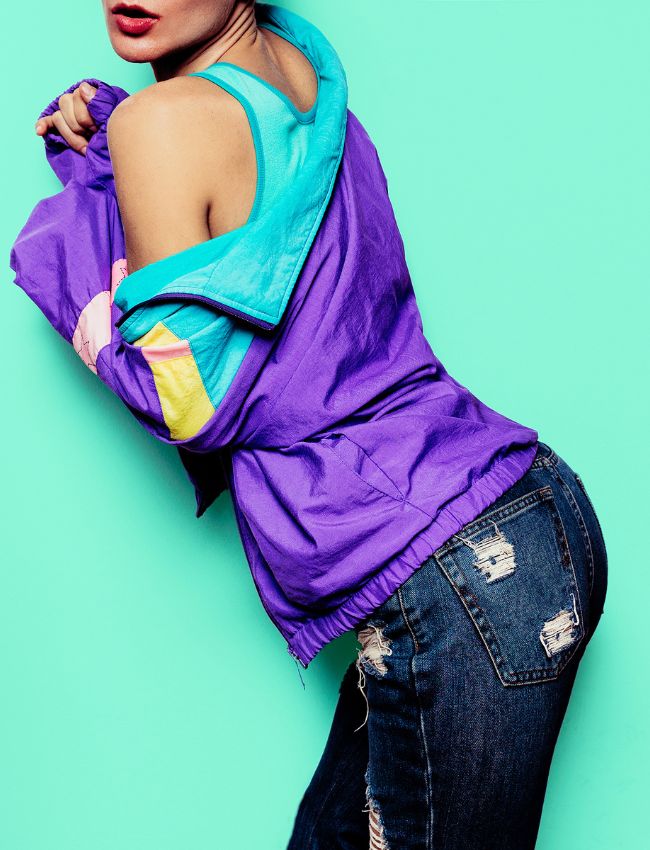 Vintage retro clothing is any clothing from the late 1960s,1970s, and early 1980s. This includes polo shirts, bell bottoms, miniskirts, and other popular attire during that era. Vintage retro clothing can be found in a wide range of prices, from inexpensive to extremely expensive.
A few factors contribute to the popularity of vintage retro clothing. First, this clothing is often associated with nostalgia. Many people who wear vintage retro clothing believe that it brings them back to a time when they were happier and more carefree. Second, this clothing is often designer-oriented, making it more exclusive and rare. Finally, vintage retro clothing can be stylish and eye-catching, which may help it stand out among other clothes.
Types of Vintage Retro Clothes
There are many types of vintage retro clothing available on the market today. This is because different eras in history inspired different styles of clothing. 
The 60s were all about psychedelic prints and bright colors. This led to popular styles like scruffy jeans, flower-power hippie dresses, and baggy pajama pants. Men might wear bell-bottom jeans, v-neck tees, or Fair Isle sweaters, while women could sport skirts high enough to reveal platform shoes, tunics with wide sleeves, or colorful cardigans. 
The 70s were a time of disco and glam rock. This led to popular styles like big hair, tight leggings, Platform Shoes, and geometric prints. Men might sport airbrushed torsos and Gen X jumpsuits, while women could rock knee-length skirts with gold chains around their biceps or slick ponytails tied back in a bun. 
In the 80s, grunge became popular, and people started sporting flannel shirts and heavy leather jackets. Men might sport long bangs and earrings, while women wore ripped jeans and T-shirts with graphics depicting bands or wild animals. The 90s brought us hip hop, trance music, and loud tops paired with slouchy chic. Women rocked shoulder minimizing tops, leather hot pants, and platform sneakers while men settled on club t-shirts, four-way stretch pants, jorts, and baseball caps. The 2000s saw cell phone culture developing and metropolitan styles with skinny jeans paired with sweaters, blazers, and high-waisted trousers. This created wardrobes for both the low-key and a little edgier generation. Men in baggy gym shorts are still famous today.
Vintage Retro Clothing: A History
The vintage retro clothing movement began in the early 2000s as a way for people to revive old-fashioned styles of dress. The popularity of vintage fashion has seen a resurgence in recent years, with more and more people looking to imitate the look of classic Hollywood stars like Marilyn Monroe and Audrey Hepburn. Vintage retro clothing is often characterized by its high quality and impeccable style, making it a perfect choice for special occasions like weddings or formal events.
Vintage retro clothing is made from timeless classics like woolen coats, tuxedos, and skirt suits. Many of these garments are now considered collector's items and can cost hundreds or even thousands of dollars to purchase. However, many affordable alternatives are available online, including retro clothing stores that sell vintage clothes directly to consumers.
There is no definitive definition of vintage retro clothing, but the style typically features the 1920s-1960s fashion styles combined with contemporary style elements. Some common elements include wild prints and bright colors, which add a playful touch to an otherwise classic look. Vintage retro clothing is often worn by women who want to portray sophistication and elegance.
The vintage retro clothing movement is growing in popularity every day, and there is no doubt that it will continue to evolve over the years. It is a style that is perfect for anyone who wants to look stylish and classic at the same time.
Vintage Retro Clothing Styles
There's something about vintage clothing that just feels nostalgic. Whether it's the bright colors or the seventies-inspired prints, there's something about vintage retro styles that just makes you feel good. And whether you're looking to dress up for a night out or just want to channel your inner hippie, there are plenty of vintage retro clothing options available. Here are some of our favorites:
The 1960s were a time of change and progress; no style reflected that more than vintage fashion. From bell-bottoms and miniskirts to Mods and rockers, there was an endless variety of stylish clothing available during the 1960s. If you want to channel your inner mod girl or rocker boy, we recommend checking out some brands specializing in vintage retro clothing, like Modcloth or Hot Topic.
If you're looking for something a little more conservative, the 1970s are a great option. Featuring big hair and bold patterns, this decade was all about showing your personality. From Jean-Paul Gaultier to Diane von Furstenberg, there's a wide range of iconic designers available for you to choose from. If you're feeling more conservative, we recommend checking out some more affordable brands like H&M or Forever 21.
The 1980s were a time of change and evolution, and no style reflected more than vintage retro clothing. From bell bottoms to big hair, this decade was all about showing your individuality. From Jean-Paul Gaultier to Zandra Rhodes, there's a wide range of iconic designers available for you to choose from. If you're feeling more daring, we also recommend checking out some of the more luxury brands like Chanel or Dior.
Whatever your style preference, a wide variety of vintage retro clothing is available to you. Just remember to have fun with it – and don't be afraid to experiment!
Why Vintage Retro Clothes are So Popular
The popularity of vintage retro clothes is no secret. From the days of the rock and roll era, people have been drawn to styles that evoke a bygone era. Whether you're looking for something to wear to class or just want to add a bit of nostalgia to your wardrobe, vintage retro clothing is sure to hit the spot.
There are several reasons why vintage retro clothing is so popular. First and foremost, it's versatile. You can wear it to class or out on a date, and it'll look great in both situations. Second, vintage retro clothing is often very affordable. You can find stylish, functional, affordable pieces without going too far off the beaten path. And finally, vintage retro clothing always looks authentic. Whether you're dressing up for a formal occasion or just looking for something comfortable and stylish, vintage retro clothing will fit the bill perfectly.
So whether you're looking to add a bit of nostalgia to your wardrobe or just want something stylish and affordable, vintage retro clothing is sure to hit the spot.
Latest Style Trends
Earlier in this decade, we saw the rise of 1970s fashion returning to style speak with plaid bell bottom jeans, pinched-in waist dresses, or flannel button-down shirts thrown over modest bralettes under oversized leather jackets, black combat boots, and the classic earring. Uniforms have still not been publicized, but alongside them come higher fashion pieces such as statement necklaces or cozy sweaters, and it is a function of the urban label. The bubble hats even transformed into rain gear with protective acrylic garments. Along with inspirations from the bolder '80s will also be clothing we saw in the modern personal quilted backpacks, floral dresses, and tailored blazers for this spring.
Like most people, you probably think of vintage clothing as something old and out of fashion. But if you take a closer look, you'll see that vintage retro clothing is in high demand these days! The trend has even made its way into mainstream society, with celebrities like Kim Kardashian often sporting vintage-inspired looks. So what's behind this sudden interest in vintage retro clothing?
Well, there are a few factors at work here. For one, vintage retro styles tend to be more flattering than modern fashion trends. They also tend to be more affordable than current fashion options, which makes them perfect for budget-conscious consumers. And finally, vintage retro designs are often associated with nostalgia and romance, making them popular among trend followers and fashion addicts. So whether you're looking for a more classic look or just interested in seeing what all the fuss is about, we recommend heading to our blog section and check out some of our favorite vintage retro styles! Filling out this form reveals more products from all categories, including Jewelry, Shoes, Lingerie, and more!
How to Style Your Vintage Items Today
There's no need to be shy about vintage retro clothing. You can make a stylish and timeless look with a few smart choices. Start with your shirt. If it has a fitted style, keep it modern by wearing a fitted tee underneath. If the shirt is more relaxed, wear it untucked or worn loosely around your waist. And don't forget about accessories! A brightly-colored scarf or belt can add a pop of color, and classic sunglasses will complete the look. Finally, remember to stay true to your figure by choosing items that flatter your shape. You'll look fantastic in any vintage retro outfit!
In the past, vintage clothing was often associated with a particular era or place. But today, vintage clothing can be stylish and edgy no matter when it was created or where it's from. Vintage retro clothing is versatile, and there are many ways to style it. Here are some ideas to get you started:
Add a leather jacket to your vintage look by pairing it with skirts and blouses in light colors. Does

punk

rock feel classic? Yes, please!

Use brightly colored T-shirts and sweaters to add a pop of color to your ensemble. Keep things interesting by mixing prints and patterns. You can also go for geometric designs or abstract shapes.

Accessorize your vintage pieces with statement necklaces, bracelets, and earrings. Choose vibrant colors that will stand out against your other garments—mixing and matching different metals and materials to create exciting finishes.

Mix simple items like belts, loafers, or cardigans with detailed skirts and blouses for an unexpected look. Straight lines can soften feminine details, like a necklace or a brooch. Ankle boots, oversize hats, and large scarves can all work for an updated creative work uniform.5. Go all out with your footwear and accessories; one of these items will add an instant attitude to your look. You can wear colorful boots, ankle booties, or platform heels that announce your cool factor. Add a piece of headgear to match the rest of your style plans.
What Colors to Wear With Your Vintage Clothes?
If you're dressing in vintage clothes, you must be aware of the popular colors back in the day. Depending on the era, specific colors might be considered too risque or formal for today's world. Here are a few colors to consider when dressing in vintage retro clothes: black, brown, navy, red, and light green. The colors provided in this Before and After image are black, white, and cream. They will work well with pretty much any vintage retro outfit. But The person wearing basic jeans pants or a sweatshirt looks excellent even with a vintage cap on top (or without! Either choice works!). Complete the look by choosing an attractive retro scarf for your neck and sassy boots to tie everything together! And if you want an extra pop of color, why not add a colorful vintage beanie for some texture?
It can be hard to know what colors to wear with your vintage clothes, but luckily, there are a few general tips that will help. For example, avoid wearing bright colors together – they can overpower each other and make the clothing look cheap. Instead, choose complementary colors that work well together. Also, select neutral colors that will go with any outfit – you don't have to stick to strictly "vintage" colors if you don't want to. Just keep in mind that darker hues tend to look more stylish on vintage clothing than brighter shades do. And finally, pay attention to the fabric! A cotton blend is typically more flattering than a 100% cotton garment – it seems soft and dainty and will age better over time.
How to Shop for Vintage Retro Clothing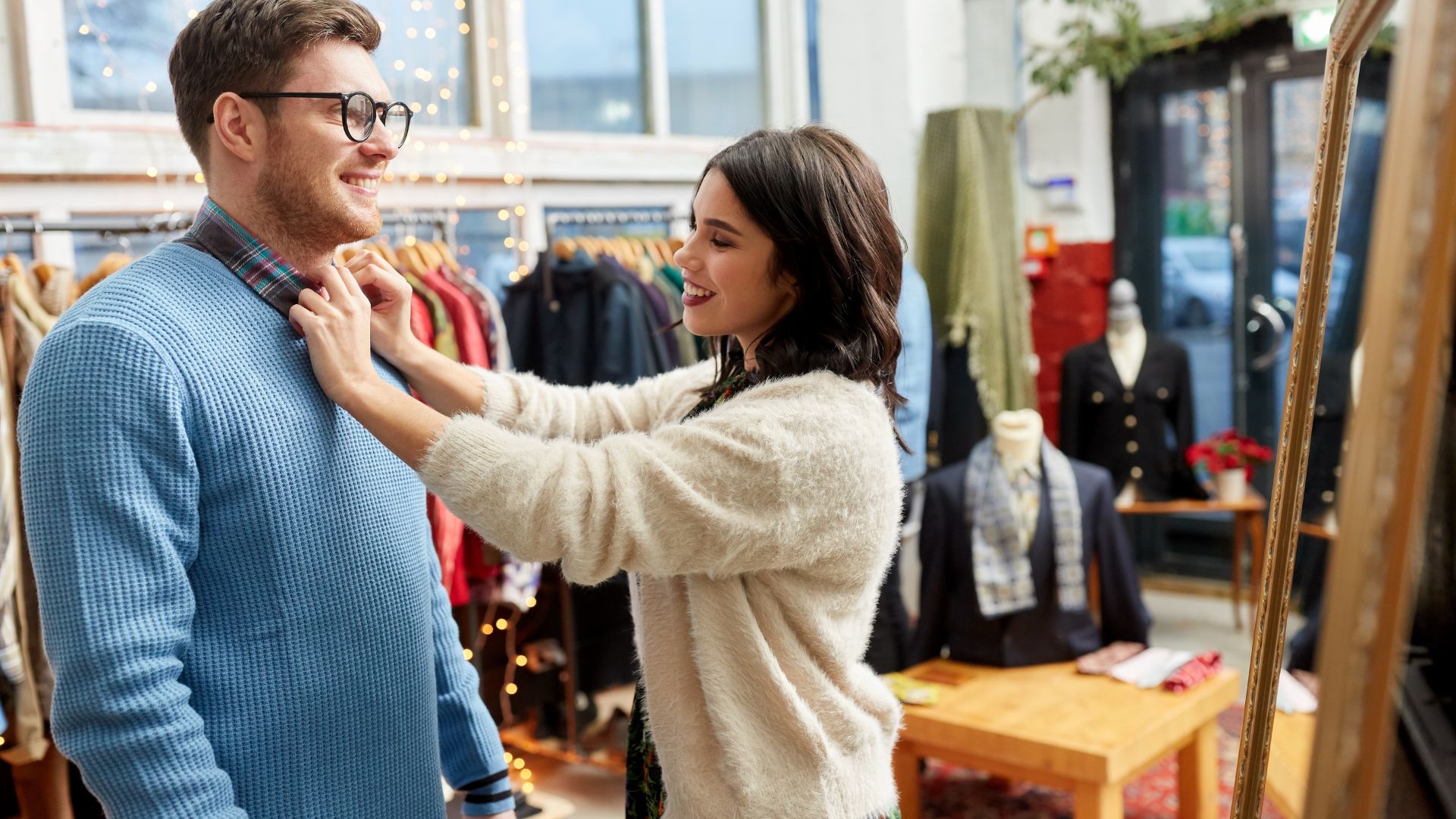 Finding vintage retro clothing can be challenging, but some tips help you get started. Styling vintage retro clothing can be super fun when you shop with these pointers in mind:
Look for stores that specialize in vintage retro clothing. These stores usually have a large selection and are more likely to carry items you would be interested in.

Check online retailers like eBay and Etsy for vintage retro clothing. This is an excellent way to find rare and hard-to-find items that may not be available in traditional stores.

Search for vintage retro clothing at flea markets and garage sales. Vintage retro clothing can be found at these events for a fraction of the price of buying it retail.

Check out thrift stores and consignment shops for vintage retro clothing. This is another excellent way to find affordable vintage retro clothes.
Conclusion
Vintage retro clothing is often associated with the '60s and '70s, but a growing trend of vintage retro clothing dates back to the 1920s. Vintage retro clothing has gone through a resurgence in popularity in recent years, as more people are looking for alternative styles that reflect their personal values and look good on them. Whether you're looking to channel your inner hippie or simply want something different to wear, vintage retro clothing can be an excellent choice.