In this day and age, having a versatile wardrobe is crucial. You can create countless outfits with just a few basic, timeless pieces. But to create the best attire, you need to know how to make them work together and look good.
If you want to learn the wardrobe essentials, every woman must own and how to layer them correctly, you've come to the right place. This blog will cover all this and more.
Since we've got a lot of ground to cover, let's dig right in.
Importance of Layering Clothes
Layering is an aspect of fashion that can be easily incorporated into your daily dressing style. When done thoughtfully, you can create the perfect look.
Here are some benefits of layering your clothes.
Comfort
Layering clothes is an easy way to control your body temperature. For instance, in the winter, it helps provide warmth. Air gets trapped between the different clothes, helping to insulate your body and keep it warm.
Modesty
Covering your body helps maintain modesty and prevents attracting the wrong type of attention. For instance, wearing a shirt over your tank top allows you to wear what you want but more modestly.
Economical 
Layering can help you save money. You can use just a few pieces of clothing in different combinations to create a new look every time. More importantly, it enables you to wear the same items in any season. For instance, you can wear your favorite summer shirt in winter under your coat. 
Individuality 
Layering allows you to express your individual style. You can creatively coordinate various pieces and introduce unique combinations that suit your body.
Your Basic Wardrobe Checklist
In order to dress flatteringly for every season, you need a versatile wardrobe full of pieces you can easily mix and match. So here's a list of essentials every woman needs to own:
1. Black tank top
This minimalist piece can be worn alone or under a shirt. Pair it with light-colored denim or trousers to complete your look.
2. White T-shirt
A white t-shirt can be worn with just about anything, from jeans to skirts. Or layer it under a blazer for a more refined fit.
3. White button-down shirt
A well-fitting shirt is an essential timeless piece. Own at least one cotton and one silk shirt. Wear it over a dress or add more layers on top of it.
4. Long-sleeved t-shirt
A slim-fitting t-shirt offers the ideal silhouette to build layers. Wear it under a dress or blazer and transform your ordinary getup into a more sophisticated style.
5. Turtleneck
Lightweight cashmere turtlenecks are the perfect solution for a trendy outfit. They offer the warmth you need without the bulk. Wear it solo with a skirt or layer it under a sweater or coat.
6. Jacket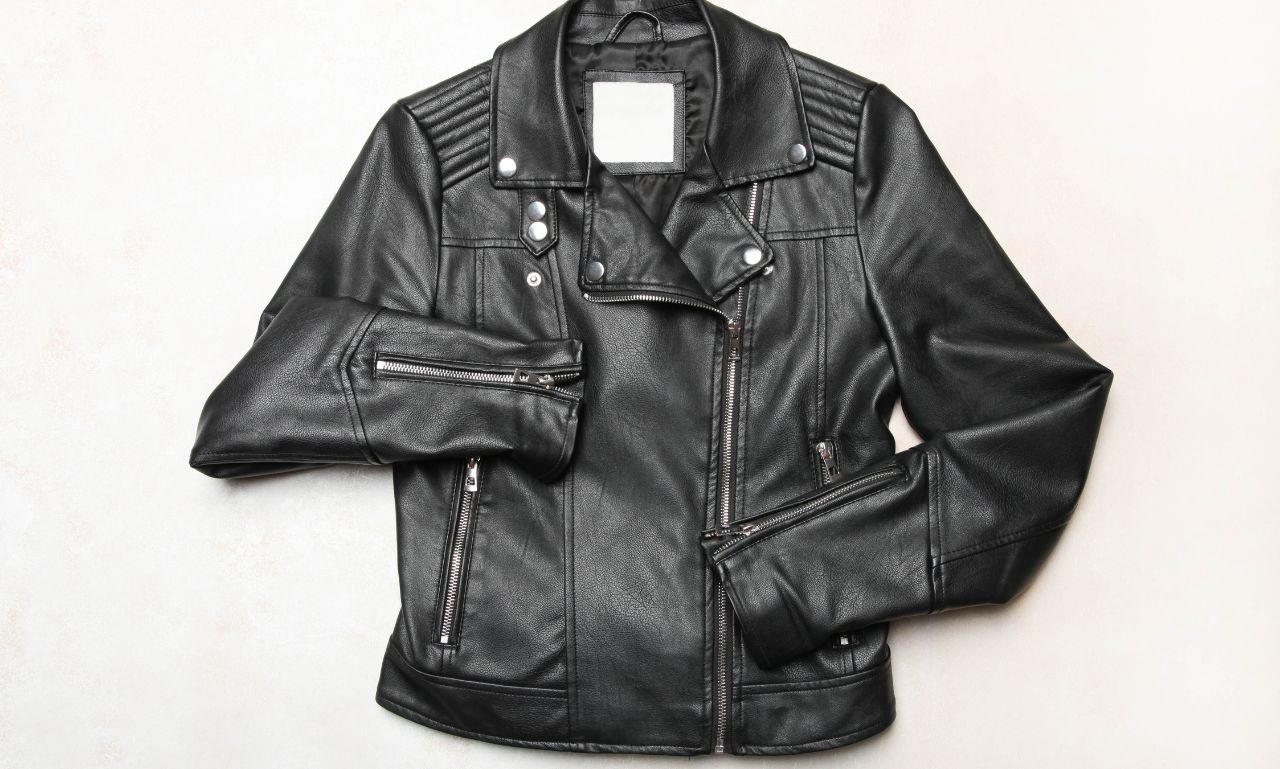 Jackets are a great wardrobe staple that you can layer on top of any fit and be ready to go within minutes. For a more casual, comfortable look, opt for pieces like a leather jacket, denim outerwear, or a letterman jacket by anything Chenille. A perfectly designed jacket is a sure-shot way to enhance your personal style and give off more positive vibes.
7. Cardigan
Cardigans can be worn all year round. Layer them over dresses and camis to stay chic and cozy, especially in the fall and winter. Moreover, this outerwear promises to make you look great.
8. Blazer
A well-tailored blazer is something every woman should own. They can easily enhance the style and class of an ordinary outfit. As a layering essential, wear them on top of almost anything, from t-shirts to dresses to turtlenecks. When the weather gets colder, you can easily add another layer with an overcoat or trench coat.
9. Sweater dress
A sweater dress can help you feel warm and cozy when the weather gets cool. You can wear it as a dress over a cami and pair it with tights or skinny jeans. And if it gets colder, simply slip on a jacket or coat. 
How To Layer Clothes
Now that you know what clothes you need to have in your closet, let's learn the secret behind the art of layering.
Step #1: Understand your body 
Your goal is to create a perfect layered look that complements your body. But since everyone has a different shape, you need to take a step back and assess your body type before you start. 
Ideally, you need to add layers that make you look taller and slimmer. Choose clothes that enhance your body vertically, not horizontally.
Step #2: Coordinate the colors 
You want your layers to work with each other. So choose a palette that pulls your entire fit together, from accessories to jackets, and everything in between.
Step #3: Focus on the first layer
The first layer is closest to the skin, so it needs to fit snugly (e.g., tank top and leggings). Remember, it's the foundation of your outfit. And you need to feel cool and comfortable, even with other clothes on top. 
However, choose a base that can also be worn by itself or with layers. When you feel hot, all you need to do is remove the outer layers.
Step #4: Balance the look
Layer with finesse. 
Choose clothes that work together and fit nicely. For instance, the outer layer should be slightly bigger than the one beneath it. 
What's more, don't pile bulky clothes on top of one another. Instead, streamline your appearance by wearing heavier layers on top of lightweight fabrics. Use a belt to highlight your waist and add a fashionable flair to your outfit. And if you're adding more layers on top, pair off with slim-fitting jeans or trousers.
Layer with Success
Layering is a great way to display your individuality. Creatively blend different versatile items so you can carry any outfit with style and confidence. Remember, the key to successful layering is to ensure every piece of clothing complements the other. It's time to invest in a few good-quality clothes to help build a wardrobe that lasts for years. So are you ready to layer like a pro and make your clothes work for you?