To begin with, chiffon's weightlessness is its prime allure. This feathery touch allows brides to glide effortlessly, creating the illusion of floating on air. The material possesses a dreamlike translucence, letting it drape beautifully, moulding itself to the bride's form without being restrictive. This means a bride can have the fullness of a ballgown without feeling weighed down or choose a more streamlined silhouette and still feel enveloped in luxury. Furthermore, its versatility is unparalleled. The Chiffon Fabric can be effortlessly paired with other fabrics like satin, lace, or tulle, giving designers a vast canvas. This allows for gowns uniquely tailored to each bride's taste – a boho-chic look with rustic embroidery or a sophisticated ensemble with crystal embellishments.
Its enduring appeal also lies in its adaptability across seasons. Whether it's a sun-drenched beach wedding or a winter wonderland ceremony, chiffon finds its place. And lastly, there's something inherently poetic about this fabric. Just as a verse can capture the essence of an emotion, chiffon encapsulates the very spirit of bridal bliss – making every moment picture-perfect.
The Graceful Drapery that Steals Hearts
With its dreamy and ethereal quality, Chiffon captures the essence of timeless elegance. Originating from the French term for a cloth or rag, this lightweight fabric is woven using a balanced plain-weave technique, giving it its characteristic sheer appearance. Often made from silk, cotton, or synthetic fibres, chiffon's delicate nature demands respect and care. Its translucent nature allows for layers to add depth, while its smooth texture feels luxurious against the skin. With a subtle shimmer and gossamer touch, it's no surprise this fabric has been a favourite for couturiers and designers. Beyond bridal wear, chiffon graces the runways, marking its versatility in fashion. Its malleability makes it perfect for ruffles, pleats, and gathers, allowing designers to craft creations that dance with every step. For brides, the allure lies in its beauty and the promise of comfort and ease, making it a sought-after choice for nuptial celebrations. Truly, chiffon embodies romance, sophistication, and the art of movement.
The Subtle Allure of Sheer Beauty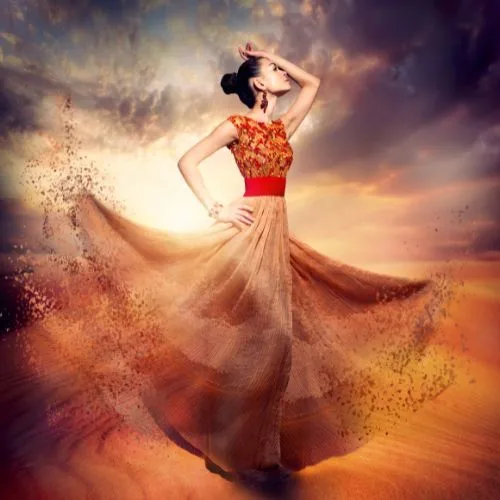 But one may wonder what is chiffon fabric so famous for. The answer is its sheer delicacy. This fabric's transparency adds a touch of sensuality without going overboard. One of the enchanting features of chiffon is its ability to blend seamlessly with many designs and themes. Its sheer texture allows for the creation of layered masterpieces, adding depth without bulk. For brides seeking a touch of drama, a cascading chiffon train can add a cinematic flair to their walk down the aisle.
On the other hand, those opting for understated grace might appreciate a simple chiffon overlay, elevating the gown's sophistication. The material's inherent softness allows designers to experiment with ruching, pleating, and draping, crafting unique pieces tailored to a bride's vision. Moreover, chiffon pairs splendidly with delicate embellishments like pearls, sequins, and lace, letting brides shine with refined elegance. Whether aiming for a vintage-inspired look or a contemporary minimalistic style, the versatility of chiffon ensures a harmonious marriage of design and fabric. Truly, it's the silent star of the bridal fashion stage.
You may like this too: Banarasi Saree vs Kanjivaram Saree: Understanding the Differences
Effortless Elegance, No Matter the Weather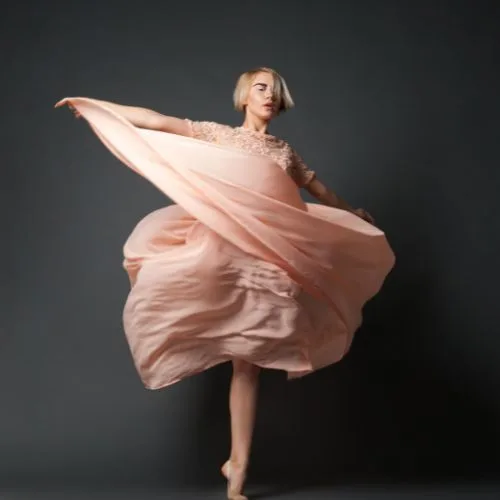 Indeed, the beauty of chiffon extends beyond its fluid grace. Its versatility speaks volumes. In spring, it mirrors the softness of blooming flowers, allowing for intricate floral appliques to stand out against its airy backdrop. As autumn leaves start to fall, chiffon paired with intricate lace or velvet accents can evoke a warm, vintage aura. In the chill of winter, imagine a chiffon gown paired with a plush faux fur stole or a detailed embroidery shawl, seamlessly blending comfort with luxury. It's this transformative nature of chiffon that endears it to so many.
Moreover, its compatibility with various embellishments—from delicate bead work to sequins—means brides can customise their looks extensively. The fabric also interacts beautifully with light, lending a subtle glow to evening ceremonies or catching the sun's rays during daytime vows. And let's not forget the ethereal trail it leaves behind as a bride walks down the aisle, cementing its place in the hearts of those who wish for fairy tale moments.
A Canvas for Your Dreams
Chiffon's understated beauty provides the perfect canvas for intricate detailing. Whether you're into delicate lace appliqués, intricate beadwork, or subtle embroidery, chiffon lets these embellishments shine like stars in the night sky. Thanks to the availability of chiffon fabric online, brides can now customise their gowns to reflect their unique style and personality. It's like creating a masterpiece that's all about you. This versatility in design options makes chiffon a top pick for bridal fashion.
Dancing on Cloud Nine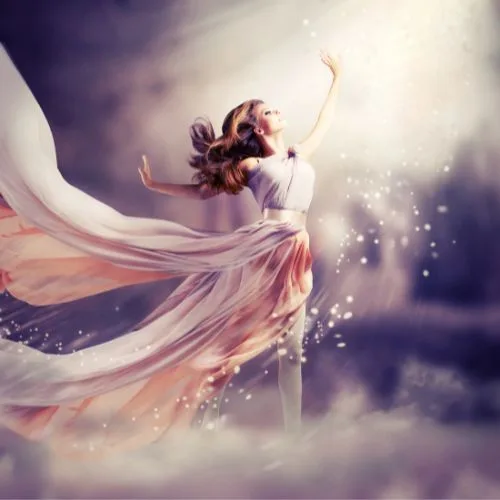 The very essence of chiffon resonates with the whimsical rhythm of celebration. Every time you sway or take a step, it mirrors your joy, cascading around you like a liquid moonbeam. Its delicate fibres seem to whisper tales of old-world romance while being contemporary in its charm. Consider the breathtaking silhouettes it can create, how the fabric pools and then ripple outward with every movement, leaving onlookers entranced. And when paired with intricate lace or shimmering accessories, the ensemble becomes the epitome of elegance. Envision the soft glow of candlelight reflecting off your gown or how the delicate twinkle of fairy lights would dance upon its surface during your first dance. It's not just a fabric; it's an experience, an emotion. The tactile feel of chiffon against the skin, its cool embrace, only adds to the allure. Every bride deserves to feel this enchantment, and with Chiffon as her ally, she'll capture not only the attention but also the hearts of all present.
Conclusion
In the ever-evolving bridal fashion world, chiffon fabric remains a beacon of timeless elegance. Its graceful drapery, subtle allure, and adaptability to all seasons have made it the sweetheart of brides worldwide. Chiffon's ability to serve as a canvas for intricate detailing and enchanting movement qualities has solidified its status as the fabric of choice for modern brides. As fashion trends come and go, one thing's for sure: chiffon will keep gracing brides with its enduring elegance for generations to come. So, here's to the chiffon-clad brides of the future. May your weddings be as enchanting as the fabric you choose to wear. Cheers!