Vintage fashion has been an inspiration for big fashion houses for a long time. You can see designers experimenting with vintage clothes even today. Infusing fresh ideas with the Edwardian era of fashion has inspired new fashion trends all around the world. The fashion industry has seen a drastic change in the past century. You can find the evolution of fashion from the 1900s till today has been gigantic. Not only women's apparel but men's fashion has also transformed in these years.
What is Vintage clothing?
Vintage clothing is nothing but the style or fashion that people used to follow before the 1980s. However, fashion has changed a lot every decade, with all the fashion that comes between the time zone before the 80s being considered vintage today. Many styles might seem borrowed, imitated, or reproduced vintage designs, which is true given the influence it has in fashion today. But an important thing to notice here is that vintage style is not only an inspiration for women's clothing today but has also influenced men's apparel.
Here are eight vintage cloth ideas that men can use today –
1.Wide-leg trousers-
Wide-leg trousers were a massive hit in the 1940s. Carrying Oxford bags wearing wide-legged trousers and formal shirts was once a very popular trend men used to follow. This trend was more often seen in youngsters of the time. It has made its way to street fashion today. This fashion trend has been used many times by big names in the fashion industry, with models sporting wide-leg trousers as a gender-neutral trend. You can use this vintage style today to bring uniqueness to your summer fashion. With more people invested in making an identity for themselves on social media platforms, this can be their new style trend.
2. Pea coats-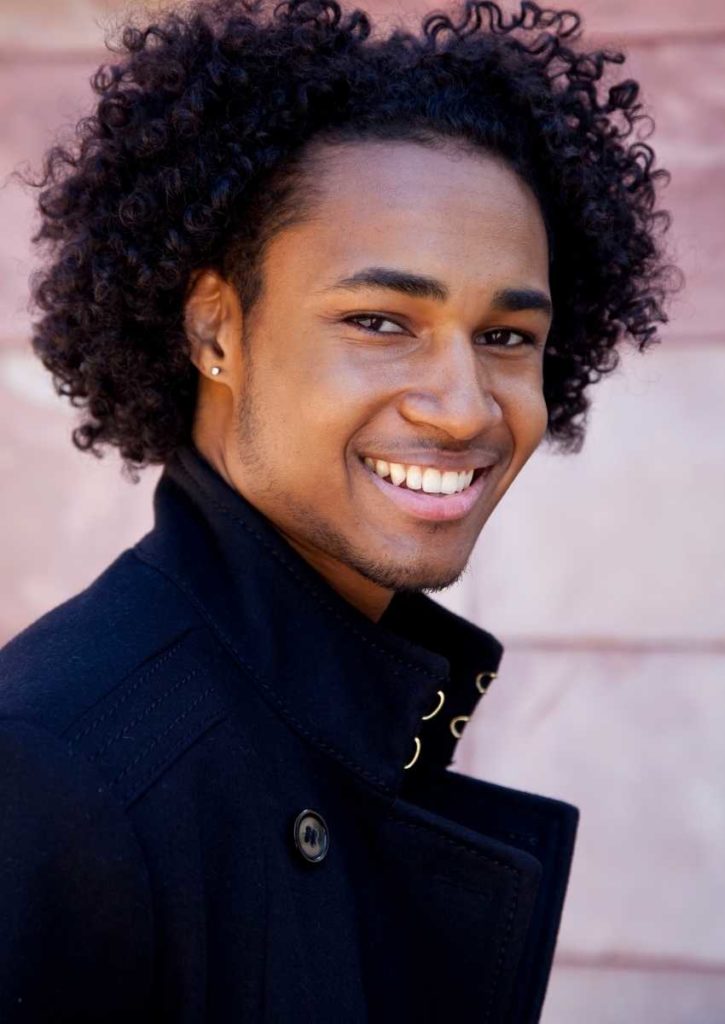 After World War 2 was over, textile industries started to grow and many wartime fashions were seen blooming. As the machinery and technology were moving ahead, more ready-to-wear clothing for civilians was manufactured. The military clothing included pea coats that were seen gaining fame in the post-war period. This is another trend that has lived through time. A pea coat can be seen gaining fame again among the millennials. Men can use this trend today to gain compliments for their looks on the internet.
3. Knit sweater vests-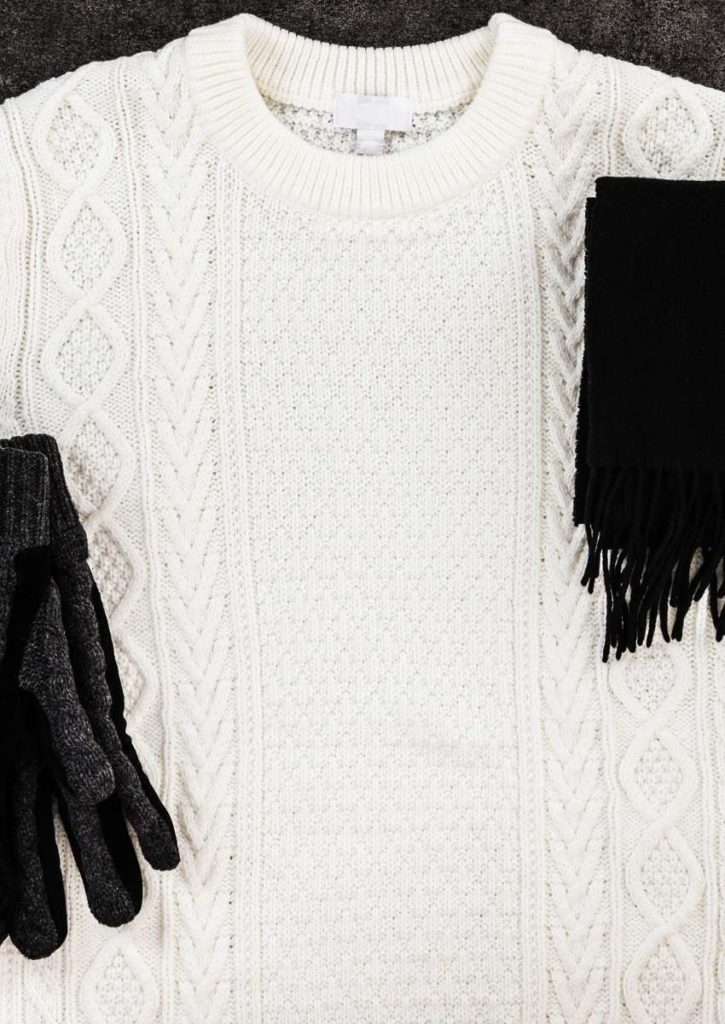 In early 1900, wearing a coat without a vest would have been unacceptable, but as time went on, this became a much cooler fashion. During winters, men would prefer wearing sweaters instead of vests. This would also give a color pop to their formal suit. For some years, this trend was muted, but as the fashion trends are being experimented with, this is a fashion trend that men can be seen comfortable with again. This fashion trend was a very good way to combine casual and formal. You can wear formal suits with the comfort of sweater vests.
4. suspenders-
Wearing suspenders was a complete forties fashion. Men used to wear high-waisted pants that were held with suspenders instead of belts. The concept of belts started to make its way back a few years later again. The period of using suspenders was brief but also had a very formal feel for the years of its popularity. This fashion trend is seen to be followed by many models and influencers on Instagram today. This is another trend that has become gender-neutral, and men have found this pattern very classy. 
5. Zoot suits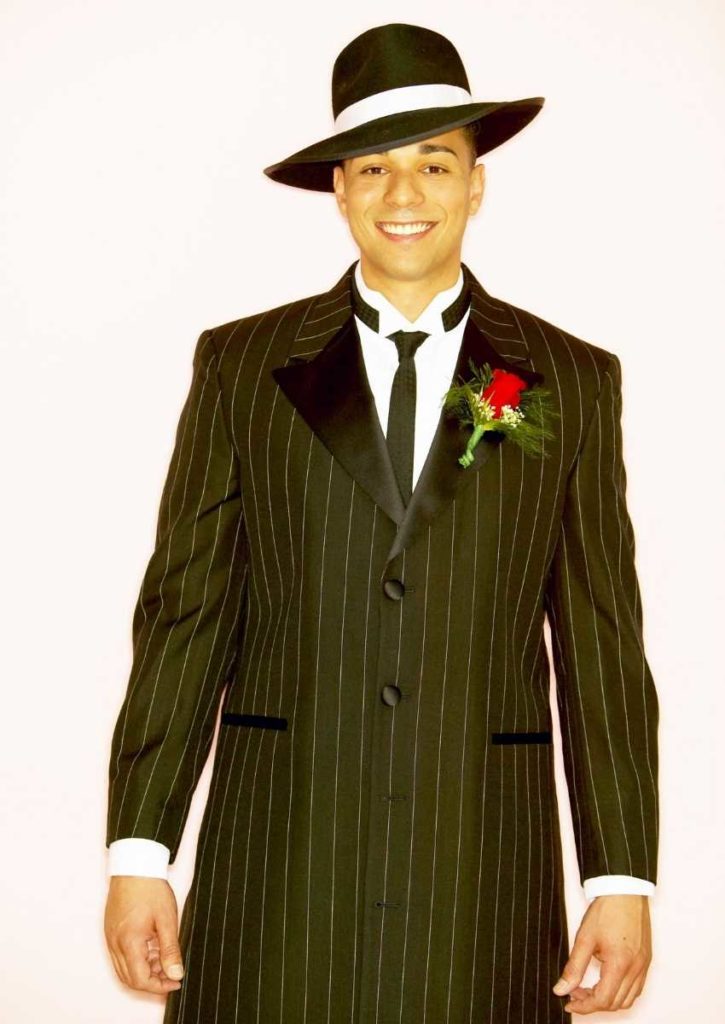 This was another trend that men used to follow in the late 20s and early thirties. This was a fashion trend that was most popular among criminals. Big names in crime were seen wearing these fashion suits. During that era wearing this suit was associated with bad and evil. You may find many Hollywood movies inspired by this fashion had their antagonist wearing this style to depict evil or bad. This fashion trend has returned, but today it is just another classy-vintage trend back in style. You can find teenagers using this vintage style to combine with their current style and make a unique new fashion trend. 
6. Monochrome shirts and trousers-
This is one trend that doesn't need any introduction. You can find celebrities sporting this monochrome style every other day. Although this was not just a unique style pattern but daily workwear for men during the early forties. As the number of industries was growing and manufacturing units required more laborers, wearing a suit was not a good choice. Men used to wear cotton trousers and collared shirts that were of the same color to work. This trend in yesteryears was more of everyday workwear than a fashion statement. 
7. Pullovers-
Post the war, wearing knitted, and woven pullovers as sportswear were common among men of that period. This trend was more of a casual evening wear men would finish off their work and move out wearing a pullover and cotton pants. This trend is back in style. Instead of sharing it with cotton pants, people are pairing it with their jeans or Chinos. Color coordinating their jeans and the design of pullovers is the newest trend that men can follow. This is a trend men can incorporate in their everyday life during winters to look trendy and classy at the same time. 
8. The 'Hawaii' shirt-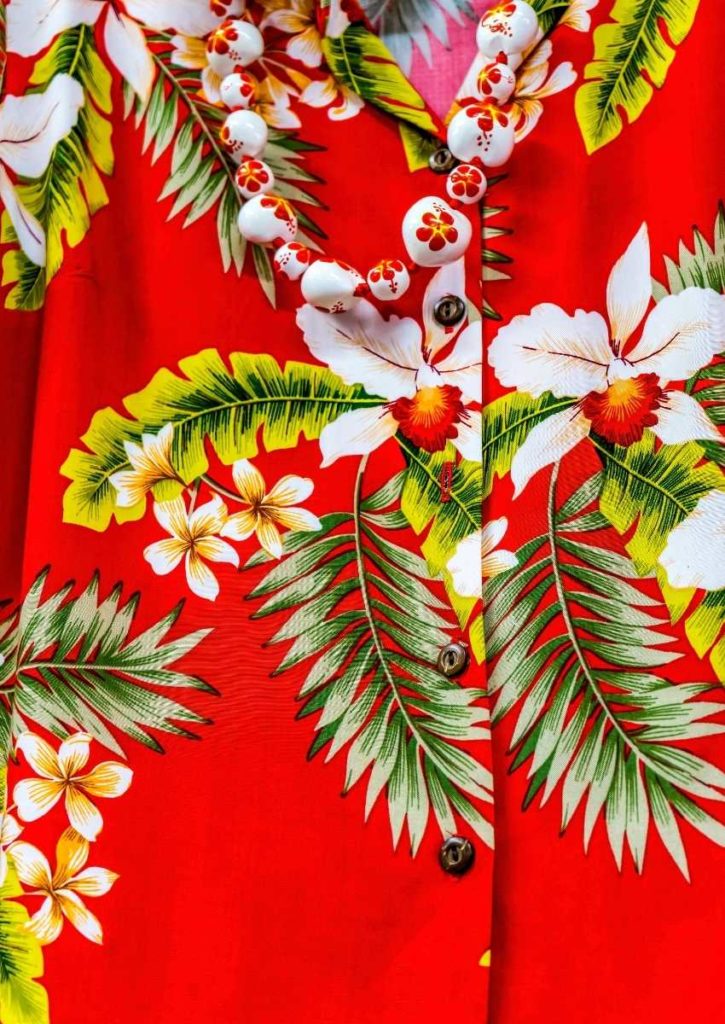 As it looks, the Hawaii shirt was meant to be casual wear. The design was made according to the tropical weather, but post-war the shirts were really popular in the mainland. Men used to wear it to evening get-togethers during the 40s. Although the design is now vintage, it has found a new fan base in youngsters today. The tropical designs have made their way into the wardrobe of the millennials. People today are more into experimenting with different styles rather than sticking to a particular fashion theme; these shirt designs have gained a lot of fame. You can see youngsters combining it with Chinos or leather jackets or cotton pants and a hat.