Fashion trends are something that keeps on changing with time and choice. Many would agree that keeping up with the newest trends is one big task. Looking stylish and still feeling comfortable in what you wear is very important. But finding such clothes that can give you both comfort and style is not easy. There are only a few to none style patterns and dresses which can incorporate both these requirements easily and equally.
To find the perfect style that attracts the Alaskan lumberjacks with the same essence as it attracts the Modern fashionistas is a bit tough. Flannels have this requirement and have come out clean in this area. This is one such fashion outfit that works for all.
What are flannels?
Flannels are casual (often plaid) shirts normally worn by men that can be easily worn with different pairs of pants. You can always wear them over your jeans, chinos, or trousers; they go well with all of them. They are hard-wearing, warm, rugged, and Timeless. They are mostly known and preferred for their versatility; hence blending them with different styles can give you a wide range of options for trying new fashion trends. Usually, the fabrics chosen for making flannels are very Soft, so they are easy and comfortable to wear. They can be made out of cotton or woollen woven fabrics, which gives them the ultimate comfort yet look stylish. 
How to style flannels?
Often It is seen that any plaid or tartan textured shirts are confused with flannels. This is completely wrong because flannels have nothing to do with texture; the fabric gives it the name. However, you will also find that there are many plaid designs available on flannels, but not all have this design. You will have many flannel fabrics that are plain and have no texture on them; only colour describes the whole outfit. These outfits will also come under flannels just because they have the fabric of it. Some tips here are shared in which you can design and style your flannels to get the perfect look if you are confused about how to style flannels too. Give these tips a try, and you might find it working for you as well.
Tip1: layering
This is one of the most underestimated forms of dressing. People often don't understand that if layering is done properly, the technique is used properly, your style will look very trendy. A flannel shirt is meant for this type of styling pattern. Wearing a flannel over another shirt gives you a very stylish look. This style tip would not be preferred in summers, but when the temperature drops, this is the perfect way of using your flannels and beating the cold weather in style.
Tip2: workwear
As you all know, flannel is meant to be used under rugged conditions. It is chosen because it looks like it is meant to withstand a beating. So you can use this authentic traditional style and put it to work. You don't have to look like a lumberjack exactly, but you can style it with different pairs of pants and jackets to bring out the best workwear look. Before choosing the pair of pants, you have to keep in mind that this is meant to be workwear hence it is supposed to be comfortable and weighty. So whenever you choose your legwear, it should look heavyweight and comfortable to work in. 
Tip3: The everyday usual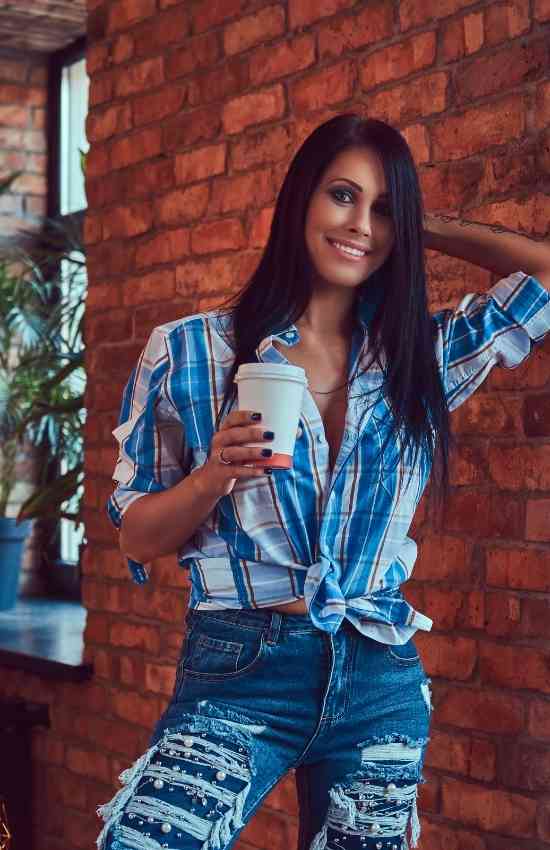 Given the soft fabric a flannel is made of, it definitely feels comfortable. When you choose daily wear that looks stylish and feels comfortable, then flannel is the best option you have. Wearing a classic flannel shirt would give you a look that inspires others. Flannels portray an edgy style of shirt, and certain famous bands have also adopted this styling. Although they have so much going on, the overall feel of wearing flannels is very comfortable. Ultimately when you look for an everyday usual or routine wear, you look for something you are comfortable in wearing. If you want your everyday fashion to be stylish, then you have to be loyal to flannels. 
Tip4: the smart wear
You know that you won't go to a flannel shirt when you are looking forward to a formal event. But if you are looking for something that makes you look smart, supposedly in a get-together or with a group of friends, then these are your best friends. You can create a unique look that goes with your style by wearing your flannels with different types of pants that bring out the sense of elegance in your whole look. You can work on good quality pants like Chinos or denim, and then you can go for some good quality shoes that complete the whole look like dress shoes or heavy-looking boots.
Tip5: Red is killer
You would agree that the essence of flannel comes out better in a red fabric. And if that fabric has a plaid design, then you are definitely up for some compliments. One of the most popular styles and looks that makes guys look stylish. If you choose a red flannel shirt that has a chequered pattern on them, you can wear it with anything. The versatility of the shirt gives it the same it is known for. Combining the Red chequered shirt with a black pair of pants is the best look you can wear anywhere you want.
The Final Takeaway:
Wearing flannels will give you the confidence to look good and stylish. The best part is you don't have to be uncomfortable or go out of your way to look elegant. When you wear a flannel shirt, you will definitely feel comfortable and will be able to carry it throughout the day, unlike certain materials that you don't want to wear all day and just look forward to coming home to open it and lay back in your pyjamas. With flannels, you would not want to remove the shirt at all.