There are just a handful of items that can be used to create different looks, and each one is better than the last. This is why plaid shirts should be a part of wardrobe must-haves. They have ruled the fashion industry for quite a long and still have not lost their charm.
You can be a part of the fashion brigade with minimal products yet have a killer fashion sense. You have to know the right clothes, and the plaid shirt is where you begin. With social media popping up with new fashion influencers every day, patronizing you with fashion accessories, here are some plaid shirt hacks that you would find useful.
Pair your plaid shirt with your denim and wear a sweater or pullover with it. You should wear this sweater such that you let the plaid shirt rule the edges. You can choose any pullover that is darker in Shade so that the plate shirt looks highlighted near the sleeves and at the bottom of the pullover. You can accessorize yourself with a statement neckpiece and a watch that goes with the whole look. You can choose any shoes you like; just try to avoid sneakers. Boots would be a great way to complete this look. You can always go for a hairdo like a bun, but with this style, you can leave your hair open too, and that would also make you look like a fashion maven. A small point to remember, When you choose your accessories, see to it that the neckpieces have a lighter shade if the choice of the pullover is dark. At the same time, the neckpiece should be of a darker shade if you choose to wear a pullover that is light in colour.
Plaid shirts can be very versatile and can be worn any time. As comfortable as these shirts are in summer, they can be used with similar grace in fall as well. The plaid shirt fashion doesn't have any seasonal boundaries. You can always wear a plaid shirt over a plain t-shirt. When you layer the plaid shirt over another shirt or pullover, the whole look turns sassy. Always try to balance out the colour-coding of the two shirts to wear. Wearing both dark-coloured shirts or wearing both light-coloured shirts can pull the sass out of the look. You just have to make sure that the two shirts are of contrasting colours to balance out the whole look. Suppose the shirt you wear inside is of a lighter shade, then you should see to it that the plaid shirt you choose is of a darker shade or the other way round. You can complete the look by adding minimal accessories. If you like, you can always choose a lightweight chain or a pendant that matches your style.
The cool first day to school
To get the school's first day look, you can retake the help of plaid shirts. For this you would not require any special accessories you can just wear your normal t-shirts, and then I'm sure leggings that you usually wear. Just add a plaid shirt to accentuate the whole look. You can tie this shirt to your waist and make your normal everyday look a cool chic look. You can add any issues that you like to this whole look. Every pattern looks good with this. You can try different hairdos to make it more of your style. You can also try making it your evident airport look so you can feel comfortable and stylish whenever you like. It might not look voguish for you, but it will definitely create a casual everyday look. 
The oversized Street fashion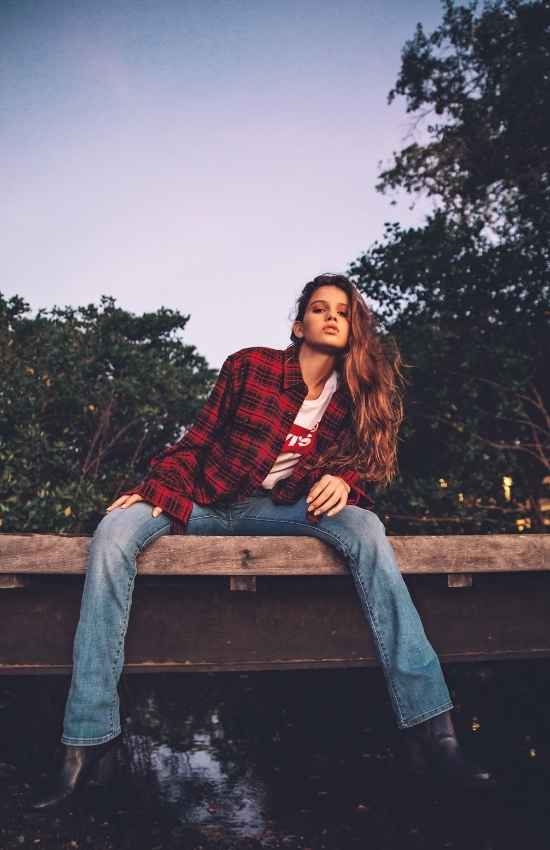 You can always buy a pair of plaid shirts that are two sizes bigger than your original size. Try wearing the shirt as a dress. The size of the dress can be the way you like. You can either wear it as a shirt dress or try mixing it with some skinny skirts above your knees, so the complete dress looks like one. You can also try adding different styles of belts that match with the oversized shirt to make it more stylish. Add a pair of boots that are almost above the knee length to add Flair to the dress. Just remember that when you add a belt to your dress for an oversized shirt to make it look like a dress, the belt should be of contrasting colour. The belt can be of any material, but if you want to bring in a fashion statement, try using leather belts. These belts make the shirt dress look good and take the style to the next level.
This combination looks really well but is a little less experimented with. When the choice of colours you use while wearing your shirt and fur is wrong, it can make a complete style look bizarre, but if you are in the know, then improvising your everyday fashion with fur and plaid can be fun. If you choose a red plaid shirt, you should go for subtle colours like beige brown that can make your complete look dapper. Choosing the wrong colours can make you look frowzy. You have to remember that choosing neutral colours with fur makes them look much more effective than any other. For example, if you have fur that is navy blue or black in colour, you should definitely go for a plain shirt with a lighter shade to balance out the contrast. Wearing a Maroon plaid Shirt with black or navy blue fur brings you exactly in the frowsy zone. If you have plaid and fur, you should know how to play with two.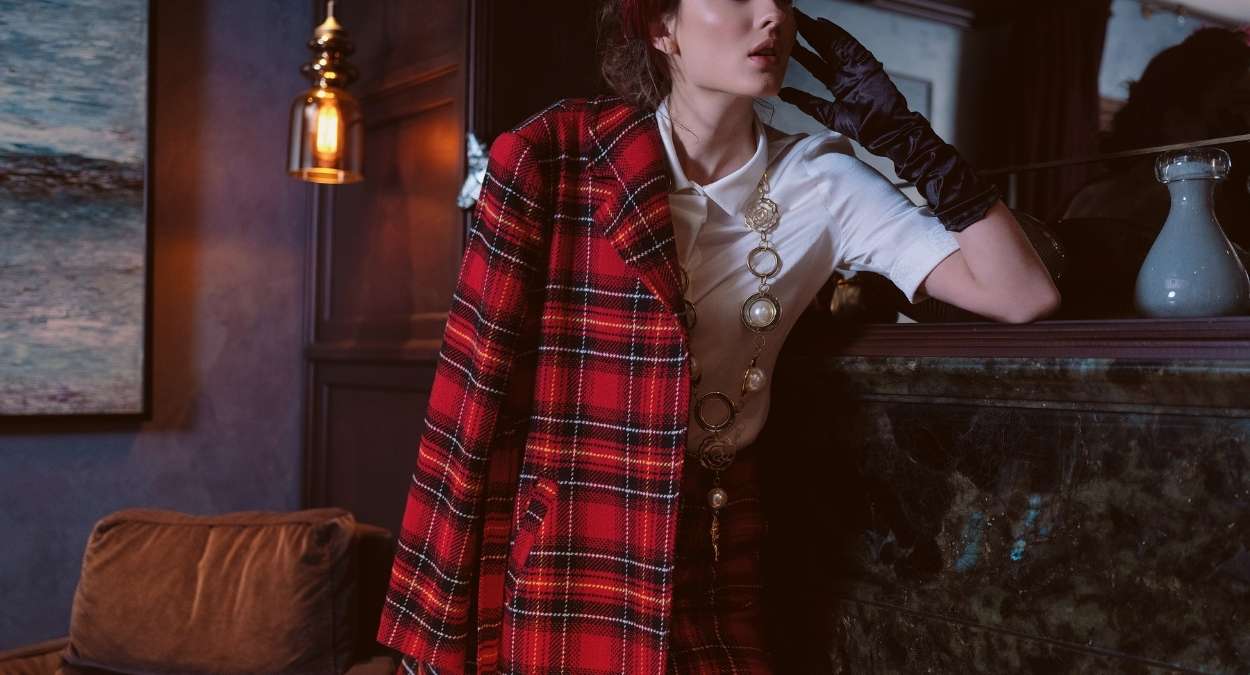 You have everything in fashion if you have a plaid shirt. You can always use this shirt with multiple style options. One of these styles is combining the plaid shirt with leather skirts. You can also wear leggings or stockings to make it look much posh and sophisticated. This look can give you the downtown feel right here. You can sport this look on your coffee date with friends. You can pair these with different shoes. All kinds of shoes look good in this style. You have low and your hairstyle according to the place where you are planning to wear them. Wearing heels on a picnic would definitely be a bad idea, even if they look good with this outfit. You have to choose sneakers or boots when you go for an outing or a play date with your niece. You can definitely choose boots or heels if you are going to someplace where you like to meet people and have drinks with them. 
 A hoodie is something that gives you a pass for looking sharp and comfortable at the same time. Plaid hoodies look amazing when you wear them. If you spot the plaid hoodie look with confidence, you can carry a super cool with you. Confidence comes from comfort. If you are comfortable enough to carry this look in style, then this plain casual look can turn the tables of fashion for you. You can end up looking super gracious and trendy.
Last but not the least
Very few styles stay trendy forever. Plaid clothing is one of those styles that can always help you stay comfortable and stylish. If you know how to style a plaid shirt, you can create different Looks for yourself with just one outfit. The versatility of a plaid shirt gives it way to be more trendy. It has been in style since the early 80 and has still managed to survive the fashion industry with the same popularity. When you know how to style a plaid shirt with different outfits to create a unique look every time you wear it, you are playing with your comfort zone and creating a new style statement. When you play with blade clothing, it has so many options to choose from and that it can look equally good on you that you would fall in love with this outfit. Trying out all the options and understanding what looks best on you brings out your personality and creativity in your outfit. You can also try different looks, select a look that suits you the best, and let the world see how your creativity shines through your clothing style. Let the world fall in love with your style.