Everyone has an opinion when it comes to overalls. Either you love them or hate them, but there is no denying they are making a strong comeback in the fashion world, and if fashion is your thing (or even if it isn't), you will want to check out this resurgence. They can be worn in many different ways and look perfect on anybody, which means that you should take advantage of this popular trend before it fizzles out again. 
1. Easy to wear breathable clothes
The easiest way to wear overalls is with a simple tee and some heels like above; however, don't limit yourself to just one look because overalls can be worn with any outfit, especially during the winter months with over-the-knee boots and a chunky sweater. Choosing comfortable outfits that don't stick to the body entirely is essential. Choosing fabrics that are made from cotton can be the best option. So, choose to wear cotton clothes under overalls.
2. Thermals Can be worn underneath.
In winters wearing thermals under the overalls is the best option. This thing helps to keep a person warm in the winter season. Thus, this prevents any individual from biting cold. You don't need to depend on various coats to look stylish. You can easily beat the cold in style by pairing overalls with your thermals.
3. Color-blocked patterns
The overalls can be worn with boots and a patterned top. This type of outfit gives a retro look. It depends on the occasion you are getting dressed up for. In a color-blocked outfit, a single outfit has multiple colors. Different colors together in the outfit make the overall look attractive and flattering. This outfit has become popular as it makes you look bold and beautiful. 
4. Outfit with Long sleeves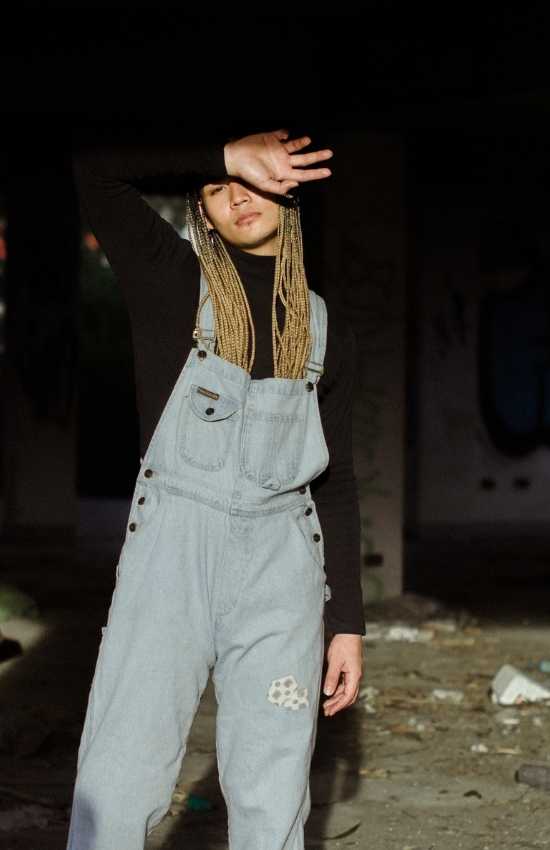 Choosing a shirt with long sleeves under overalls in any season is vital. T-shirts or shirts that have long sleeves make the overalls look more fashionable. They are a good choice for winters. They not only look stylish but, when worn under overalls, can also protect you from the harsh cold weather in winters.
5. Choose a Striped outfit.
A person can wear a striped top under overalls to make it more catchy and appealing. Further, pairing it with sneakers will give it a complete look. 
6. Wear collared shirt underneath
Styling overall with a collared shirt is the best option to make it look more presentable. Wearing a t-shirt elevates the overall look.
7. Wear a ruffled top underneath
Ruffled top is perfect for layering under overalls. A voluminous sleeve of the top can make the outfit look outstanding. You can try different colors that can bring out the whole style essence of the shirt and pair them with contrasting overall to make the whole look sleek.
8. Wear Spaghetti tops
Girls can wear spaghetti tops underneath to give overalls a more chic and elegant look. These are the best tops a person can wear in the summer. 
9. Layer Under Overall's To Keep It Casual
Layer under overalls for a great casual look that will suit most body shapes as long as you choose colors that work well together; this is one of the popular ways to wear overalls because they are so versatile.
10. Wear with a Blazer or Cardigan
Wearing an overall top is the perfect outfit for wearing something that can be easily removed if it starts to get warm and then worn again when it gets chilly; blazers and cardigans go perfectly with your overalls, making your look appropriate for most occasions.
11. Crop Tops Also Work With Overalls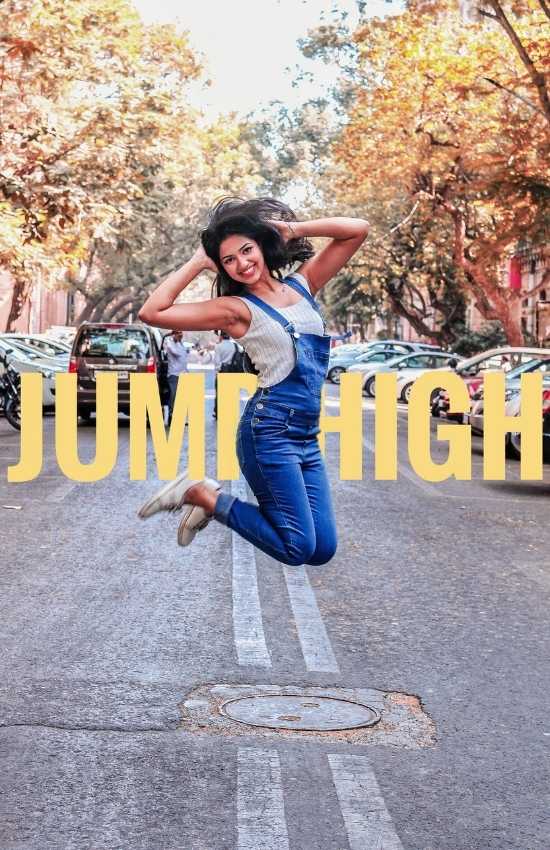 Crop tops work really well with overalls, and if you feel like showing off some midriff action, then this would be a good way to do so; just make sure that the color of your crop top doesn't clash with the color of your overalls otherwise you will be left looking like you've just thrown something together quickly.
12. Accessorize To Give A New Look
Accessorizing your overall look is a great way to give it a different style. Try to see how various accessories go with your overall and then decide for yourself which piece suits you the best. 
13. Pair With Heels For Classic Style
Pairing with heels is a classic move when wearing overalls; however, make sure that they are wedges or some kind of platform shoes; otherwise, wearing heels will result in an ankle-breaking fall which can ruin your whole day or night depending on where you're trying to wear them.
14. Try Different Colors Together
Wearing different colored tops underneath your overalls is a great way to inject some color into your spring wardrobe. Just make sure that whatever color you choose for the bottom doesn't overshadow the rest of your outfit, and remember, if it's too loud, then it might not be right for you.
15. Wear with a Hat or Headband
Another way to add an extra element to your look is by wearing a hat or headband. This will make your outfit more interesting without distracting much from the main style, which in this case is the whole outfit rather than just one piece; try matching your accessories to your overalls or just choosing something completely different altogether.
16. Try wearing Sneakers
Sneakers are another way to wear overalls; in fact, they go better with this type of outfit than heels do because you can still dress up your look without worrying about breaking an ankle. Also, wearing sneakers with overalls is a little bit more casual, but it will also allow you to wear them for longer periods of time if that is what you desire.
17. Roll Up The Leg To Make It Short
Rolling up the leg on your overalls gives them an entirely new style that will suit certain body types and not others, so try experimenting before going out wearing shorts underneath. Although this style works well, it does look a little bit weird on some people.
18. Wear it with a slip Dress For a Sophisticated Look
If you want to wear overalls but still look sophisticated, then the best way to do this is by wearing them with a slip dress, as long as your colors go well together, there won't be any problems. If you feel confident enough, then pairing them with either heels or sneakers will keep that casual vibe going, which can also work depending on what style you prefer, so just experiment!
19. Wear With a Bow Tie for a New Twist
Wearing a bow tie underneath your overall is another classy twist on an otherwise casual outfit. However, it is recommended that you make sure the bow tie isn't too big because although it does add a new element to the outfit, it might also take over, which can ruin the whole look, so just keep that in mind when choosing accessories.
You can also experiment with different shoes to be worn under overalls.
If you wear a full-sized overall in warmer months, styling it with sneakers is the best option.

The second best choice is flats that can be worn with overalls. 

Another option can be mules if you don't want to wear sneakers.

The last option is to wear high boots to make the overalls look more fashionable. Wearing boots with shorts in summer also looks quite trendy.
Some final thoughts:
Now that you know what to wear under overalls, the next question you might have is where can I buy them? Well, luckily for you, online shops are a great place to find affordable overalls that come in a range of colors and patterns, so go out there and try something new! or You can also skip the trend and create something new. Go to a thrift store and find something quirky. It can be a unique style that belongs to you. Just keep experimenting and enjoying this fashion trend while it lasts.