Plaids have been one of the most staple designs in the clothing and fashion industry. It is one such style that is accepted by many. It was a big-time style statement to wear plaid clothing back in the late 80s and early 90. Big celebrities like Beyonce started off sporting the plaid clothing looks early in her career. Or Jennifer Aniston sporting a plaid skirt in "Friends" made a huge fashion statement then. Somehow this style trend has survived all these years in the fashion industry and still got similar fame. Plaid clothing has a similar freshness to date.
The flair of a plaid outfit just adds up to your personality. The best thing about plaid clothing is you don't have any rules with it. You can style it any way you want. You can also style them as outfits for different weather.
Here are some cool styling tips with plaid clothing that will make you look like a fashion maven every day-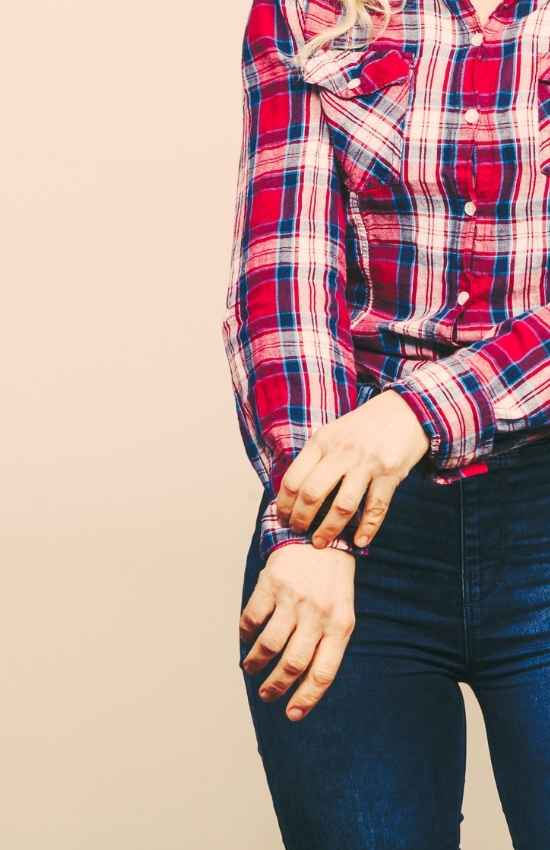 The most common and liked style by many is plaid shirts over Denim. Wearing plaid shirts over Denim has been in style for decades. Plaid clothing has made its way through these years and has maintained its same throughout. You can always work with colour coding your plaid design shirts with the colour of your Denim. The most common colour chosen with plaid clothing is red. The shirt can go with both light and dark shades of Denim. The best part is they are very versatile, so you can also choose a skin fit or baggy jeans and look equally good. You can also select shoes that go with the whole outfit. You can select a pair of knee-length boots with your skinny-fit jeans or a pair of sneakers with your baggy jeans. If you want to, you can also skip the Denim and wear some other pants that you find appealing.
If you feel like bringing a twist to your workwear you can always look for plaid coats. Pair them with your trousers or over your skirts. Wearing a plaid coat over a white shirt and black trousers looks sophisticated and creative at the same time. You can create an edge over other office wear by just adding a piece of played clothing over your sleek style underneath. Also, if you are wearing a skirt to your office, then colour-coding your plaid blazer or coat with the colour of your skirt would give it a stylish yet elegant look. 
Plaid flannel is another style that gives you an easy-going look with style. You can always wear a shirt and pants of your choice and then layer it with a flannel plaid shirt and make the whole look sporty. You can add boots to this look for giving it a more stylish feel, for you can just add a pair of sneakers and a messy bun to get a laid-back look. To make it more fun, you can remove the layered flannel shirt and tie it on your waist. Check this article for flannel styling.
This is one plaid outfit style that can be experimented with hundreds of different creative ideas and styles. The length of the skirt can be as per your convenience. The plaid skirts can be styled with different types of shirts. They look best with whites and also look good with benefits. You can also team a crew neck shirt over your skirt to look stunning.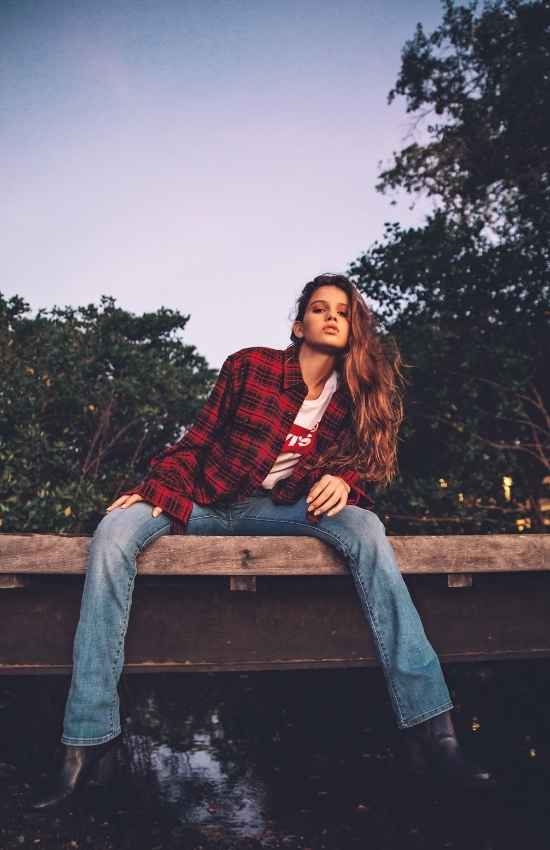 Oversized shirts are a very popular choice. You can also wear it as a dress. Plaid oversized shirts are back in trend. You can pair it with long boots, so it looks very trendy. You can also pair them with pseudo heels and bags. You can then sport the look like a stylish fashionista with a Messy bun and pair of goggles. You can add a pair of leggings if you want to These oversized plaid shirts.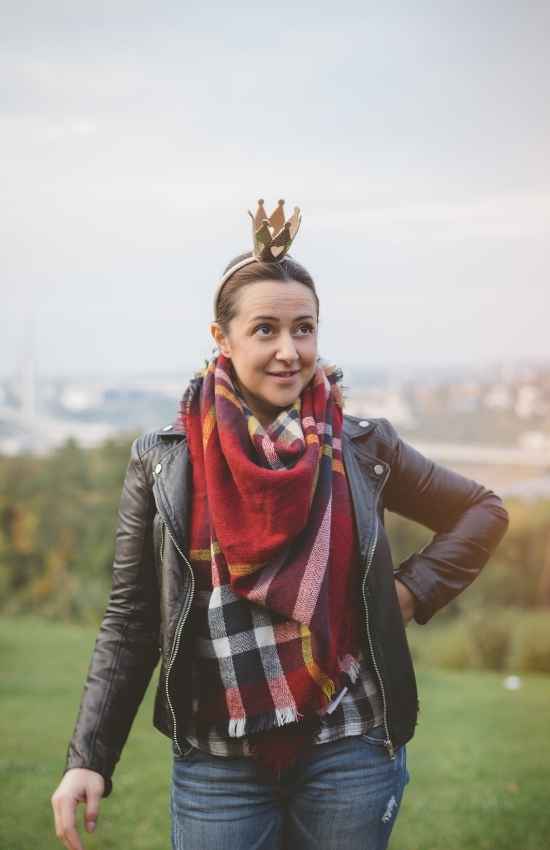 For this, you would need a plaid scarf cloth of any colour that you like. You can start off by wearing a plain base coloured shirt. It would be best if it is full-sleeved. You have to wrap the scarf from the back to the front such that both the corners are on the front side of your top, then secure it with a belt on your waist. You will find that this small car style would change the complete look of your dress. You can also use the scarf to wrap around your neck and wear it with a plain coat to give another look to your old fall dress.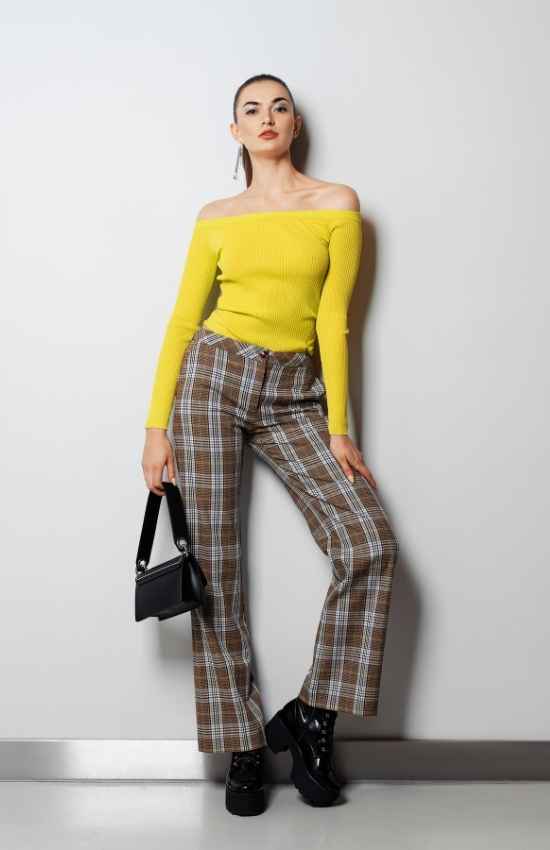 If you saw how Rachel used to dress in the early seasons of "Friends" you would definitely remember the styling of the plaid pants she did, which was one of the biggest fashion statements of the time. With time this trend was lost somewhere but recently after the vogue fashion models were seen elegantly showing off the plaid pants, they are back in trends. You can wear different fabrics and designs with plaid patterns on them. Be sure that when you choose plaid patterned pants, you have to balance out the whole look with a simple and subtle top. Normally, pairing checkered pants with either black or white full sleeve shirt makes the whole look balanced out and complete.
Last but not the least
Checks or plaid patterns of dresses are a very versatile design. You can share anything and everything with these designs. You just have to be careful when you do that because overdoing it can make your look go from very good to bad. You have to be subtle and balanced out with everything you wear. You can choose a plain dressing and compensate it with creative plaid shoes, or you can choose one of the clothing to be designed in plaid and rest could be usual to make you look like a fashion maven.