Today fashion is all about showcasing your style. You are unique and special, so it should be your style. Having plaid pants is one way to showcase how rare and stylish your fashion sense can be. Confidence and comfort go hand in hand when portraying your fashion sense. So if you are planning on wearing plaid plants, you have to see to it that it should be done in a manner that the confidence in you can be seen. At the same time, it should be comfortable for you; only then does it complete your look, and you can look stunning.
Although everyone has their own special dressing style, if you want to blend in with the most trendy outfits influencers follow today, here are some tips that might help you with plaid clothing.
For women-
Styling has always been different for men and women, but as the generation is moving towards equality, many clothes are also made gender-neutral. When clothes are similar, how you carry it makes all the difference. Sometimes what looks the best on men might look very bad on women. Sometimes what looks good on men can look wonderful on women. It all comes down to how the clothes are styled and worn. Here are certain tips for women to style their plaid pants and look trendy.
White tees-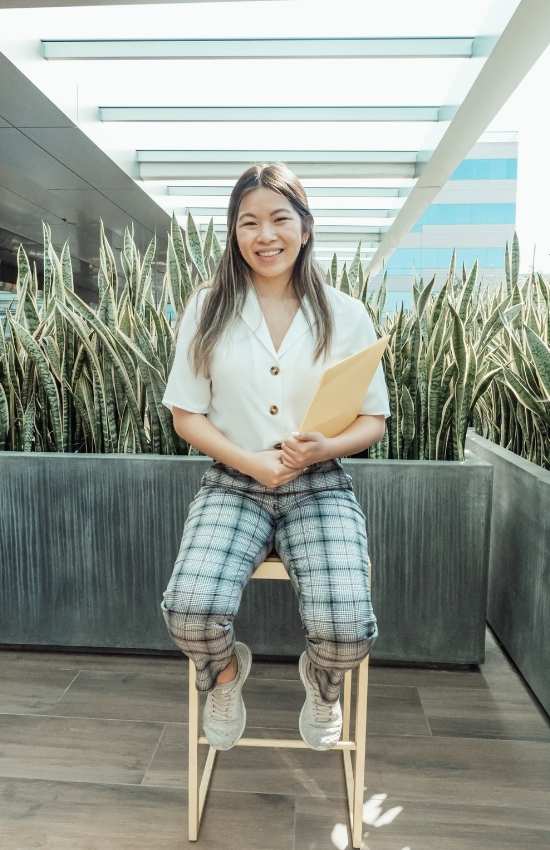 Plaid pants already have so much going on that pairing them with the simplest of tops can bring out the best look for you. You can just wear a plain white tee with fitted plaid pants and complete the look by adding a pair of boots or stilettos with the whole outfit. If you have short hairs, you can keep them open to bring out a playful side of yours, or you can tie them up into a ponytail to look more elegant in your styling. It would be best if you also kept in mind that when you are going for a plain white T-shirt, you should go for fitted plaid pants, or else it might look like you're wearing your PJs.
Leather jackets-
If you want to look like a biker, then you can definitely add a leather jacket to this whole look. You can wear fitted plaid pants, which can be of any color, but if you are going for the biking look, then you should prefer a darker shade of plaid pants and add any black or brown colored leather jacket and boots to enhance the whole look and bring out the whole sturdy look. For this look, you have to keep in mind that you can braid your hairs or tie them into a bun and make them look more trendy. 
Turtlenecks-
This is a much easier look as you can have plaid pants of any color that you like. In contrast, to make this look work, you need to make sure that the turtleneck top you choose is of contrasting color to the color of your pants. For example, if you are wearing a light green or blue shade of plaid pants, then the turtle neck shirts you wear can be of any darker shade but if you are wearing pants that are of darker shade like Maroon or black, then prefer wearing lighter shades like beige, white.
Body-hugging-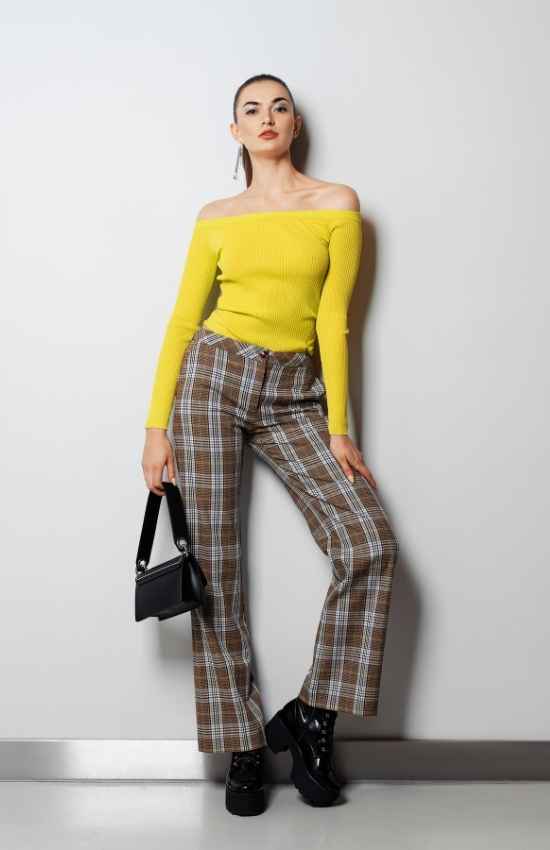 If the pants you choose are loose, then you can go for body-hugging tops to make them look elegant. The color of the tops you choose can be contrasting with the color of your pants. You can also add an off-shoulder top to bring more style to your dressing pattern. You can add a pair of sneakers and tie your hair in a ponytail for a Messy bun if you want to make yourself look dope. The best thing about this style is that it can be pulled off in any season. You can also completely change the look by adding a trench coat and becoming the winter icon.
Hoodies- 
You can combine the plaid pants with a pair of hoodies to make them comfortable and stylish. They are considered comfort wear, but when they are properly styled, they can create a chic look as well. You have to make sure that the hoodie is of a solid color, better if dark shades are used. You can wear sneakers with them to make them look cool. You should not keep your hair open with this. Tying them into a bun is the best style with the look. 
For men-
Plaid pants can look really astonishing if paired with the right clothes. Especially for men, even a slight mistake can make the look go from stunning to bizarre. Here are some tips that men can use to look trendy with plaid pants.
Blackshirts-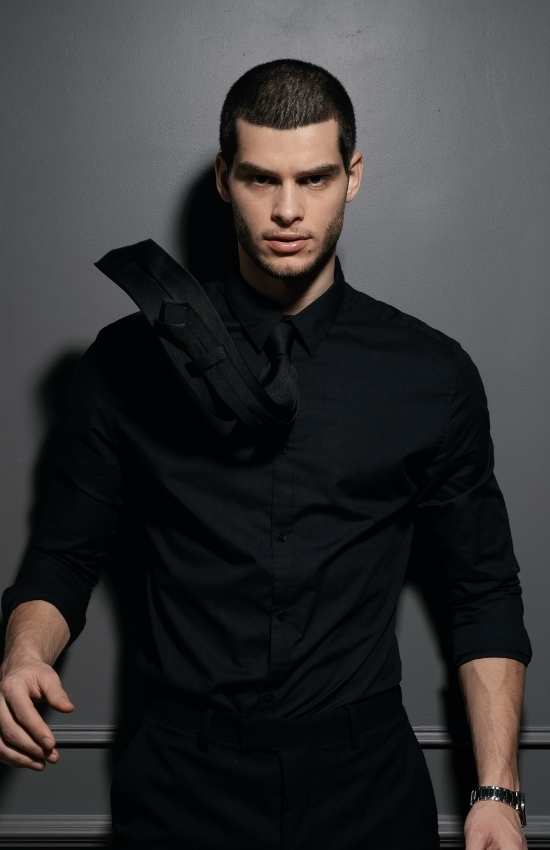 Blackshirts can make you look sturdy yet gentle. The sizzling hotness this look can bring happens to be one of the most adored styles by men. You can make a statement wherever you go with this style. You would agree; the compliments you are poured with on wearing black shirts paired with plaid pants are unmatched with any other formal or casual wear. If you are going for a formal office party, then you should try wearing skinny plaid pants to make your outfit a perfect blend of casual and quirk. 
Neck tees-
If you are also a fan of following the latest trends and would love to experiment with different styles, then try this! You can get the dapper look with your plaid pants by just pairing your traditional neck T-shirts with those pants. You can pull off a formal or a sleek, stylish look by just choosing different colors of the T-Shirts to wear with those plaid pants. For instance, if you are going for a formal-casual work meeting, you can choose a white or beige-colored tea over your pants. If not, then any color would look sleeky on you. 
Half sleeved shirts-
They are another famous trend that men find appealing. You can just pair your plaid pants with a colored half-sleeved shirt and look classy. You can also go for printed shirts that go with the color of your plaid pants. You can also add suspenders to this whole look and create trendy workwear that is comfortable, easy, and elegant.
Hoodies –
These are some of the most comfortable outfits that have been made for the human race. It might sound funny, but on a serious note, there isn't one outfit that can beat a hoodie when comfort is considered. By making this comforting piece paired with plaid pants, there cannot be a better combination that blends in comfort and style. If you men out there want some style tip that is effortless yet classy, then this is it.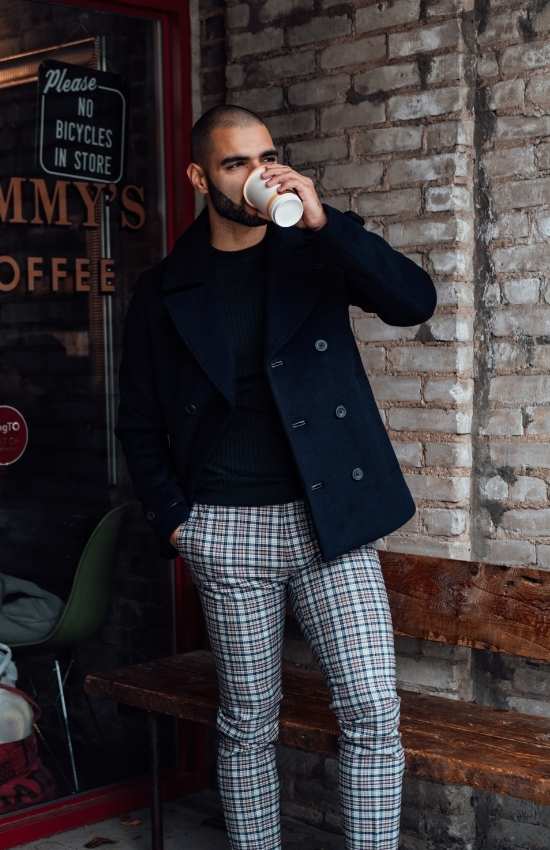 The final alert:
If you have been looking for unique and Effortless style tips with outfits that you already have in your closet, then you should definitely try these different ideas to make a rare perfect style for yourself. It is important that you take into account all the points mentioned above and at least consider wearing them to know which style truly matches your aura.