Hello fellow travelers! If you are one of the passengers on the style train heading to the fashion station, then this is the stop for you. This article is going to discuss the unconventional ways in which you can style your plaid pants and create a unique style that looks trendy and chic. These style ideas are the final destination of this style train, where you can find the rarest of rare fashion outfits and looks that are ramp-worthy.
Halter neck crochet crop top-
This is a very unconventional way of wearing a crochet crop top. Normally, plaid pants are combined with some formal tops, but it is very rare to combine beachwear with formals. This is a very unconventional style but looks stunning. If you are looking for something that allows you to stand out from the crowd, then this outfit is one such design that fulfills the criteria. The halter neck allows you to show some skin and portrays your confidence. There are many color options from which you can choose. You can also try a multi-colored crochet top that looks good when combined with any pants. The plaid pants can be of any color when paired with the multi-colored crochet top. The plaid pattern, too, can vary. The design can be minute or bold; any design would look good with this top.
To add a formal flair to this look, you can also add a plaid print coat or blazer to go with the whole look, or just the whole look with the tote bag or a satchel, and a perfect hairdo to go with the outfit. If you like, you can also keep your hair open with girls or go with a wet hair look to create a vogue style. When shoes are considered, you can create a lot of difference in your looks. For example, if you wear mules, you can look party-ready, but just swap it with Chelsea boots, and you are office-ready.
Bandana top-
Tie-back bandana tops are mostly imagined to be paired with denim. But have you thought of ditching your jeans and trying this top with plaid pants? Bandana tops have been in style for as long as you can remember. But using this style with plaid pants would open more roads to unconventional fashion industries. You can choose a spaghetti strap bandana or just a bandana crop top without the straps. The prints are very creative and bold. You can choose colors that you find suitable with your pant's design. These tops were a huge hit among teenagers back in the nineties. But they managed to stay one way or another in the fashion industry. These crop top styles are very popular among fashion enthusiasts who like to stay unique and follow trends that portray their style better. 
These tops find their inspiration from many sources, but some of the tribal-inspired prints are more famous than others. These styles can be easily paired with plaid pants, and with proper accessories, you can expect yourself to look like a diva. You can make a sleek bun to match the outfit, or you can find your inner Ariana grande inspiration and make the sleek pony and rock the look; when coming down to the shoe inspiration, that depends on what the situation demands. So if you are going out to spend an evening with your friends, then go bold with your stilettos and make your friends envy your style, or if you are looking for a casual night out, you can pick your sneakers and enjoy the distinctive style you have.
Formal oversized white shirt
It might sound strange, but if you want to own some unconventional fashion trends without looking bizarre, then this is one of the perfect choices for you. Moreover, this is one piece of clothing that almost everyone has lying around in their closet. Oversized shirts are perfect for unconventional fashion trends. There would be a completely separate section where the unconventional fashion hacks with this shirt will be discussed, but here the style hack of how to board you on the fashion train with plaid pants will be discussed. For this style, you can go for both types of plaid pants that are body-hugging and oversized. You need to properly accessorize and tuck your shirt to look unconventional and presentable.
If you plan to wear this shirt with body-hugging plaid pants, you must make sure that you do not tuck in the shirt. You have to accessorize this shirt with a proper statement belt to define your physique, or you can also add a corset over the shirt to make the whole look more formal, unique, yet office-ready. You can pair this look with a half ponytail and light wavy curls. You can also curl your hair completely and keep them open to rock the outfit in an afro hairstyle.
If you have oversized plaid pants, even then, you can use the formal shirts and make a statement look out of them. For this look, you need to make sure that you properly tuck in the shirt. The belt you wear over your pants would be a figure-defining element in your look, so it should not be too flashy for this look. Keep the belt as simple as possible and let the outfit do the talking. Complete the look with a sleek ponytail and a pair of stilettos. You can raise the temperature if you choose the color of plaid pants to be red to match the outfit. You can wear red stilettos and feel the celebrity vibe.
If you have short hair, you can go for the Marilyn Monroe style, where you can get celeb inspiration and create your own eccentric trend. It would be best if you also kept in mind that when you are going for this style, avoid tying your hair in a messy bun or messy ponytail. Because this thin line between looking unique and looking bizarre includes your hairstyle, the messy look with oversized clothes will make you look like you just woke up from your sleep and decided to move out. The sleek hairstyle and stylish shoes give you a way to portray your efforts for this quirky trend.
Plaid crop tops –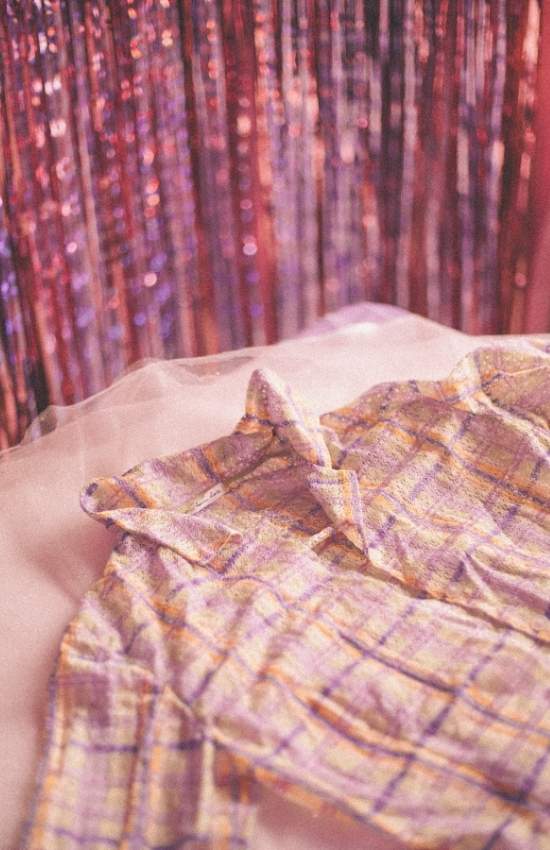 If you are into monochrome designs, then you can play with plaid designs. You can choose plaid crop tops to go with your plaid pants and pair them with your leather or denim jackets. It is important that when you try to style your plaid pants with a similar patterned top, it should have a break in the monochrome design hence the top you choose should be a crop top. If you wear a regular plaid top along with your plaid pants, they might give a vibe of the PJs you wear while at home. To include this plaid dressing look in your fashion entourage, you need to make it look sleek, elegant, and eccentric. 
For this, you need to add some accessories to break the pattern in between, like including a leather belt to the outfit just over your waist, or you can get to wear a crop top that naturally brings in the break and makes the outfit look astonishing. You can add a turtle neck shirt under the top in winter that is of contrasting colors. For instance, if you choose a plaid pattern that is black and white, the summers can be fun with the crop top, but in winters, you can wear a shirt under the crop top that is completely white or completely black.
The next important thing is the shoe you wear with this outfit. As important as the choice of outfit, so are the shoes. So when going for this outfit, your best option is going with Chelsea boots or black ankle-length leather boots. You can also go for sandals with heels that you feel comfortable in. There is just one suggestion that you must avoid wedges as they might not do justice to the outfit, and your style might seem old-fashioned. To avoid this situation, it is better to stick with the tried and tested accessories and shoes. After all, the whole point of you getting dressed is to look stylish, distinctive, and chic.
Scarves –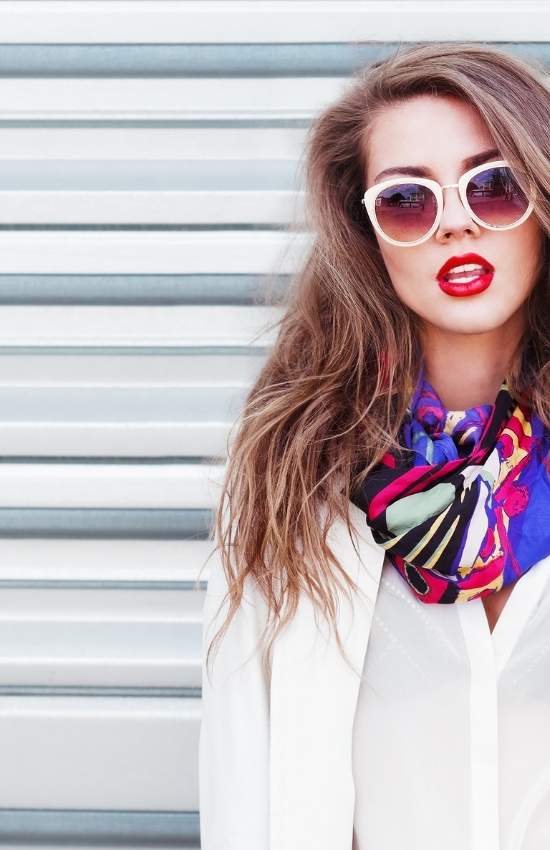 Scarves have taken up the design industry by storm. They are among the must-have outfits that can completely change your outfit look every time you use your creativity. For example, one of the best ways to wear them is to pair them with your plaid pants. You can use your plain scarf to wrap around your shoulder and secure it with a belt worn on your waist, and you have a wonderful top ready. You can wear any plain shirt or just a bralette under it and look fabulous like a diva. This look, when combined with your plaid pants, not only gives you a rich royal vibe but also seems modest at the same time. You can wear any shoe of your choice with this outfit; the only criterion is you must feel comfortable.
The final destination-
It is not easy for you to jump on a fashion train and become a passenger to reach the final fashion destination. But when you apply the unconventional trends mentioned above to look, prima donna, then you're definitely reaching your fashion station. Just remember, as a passenger of the standard dream, you need to open your mind and look for creative, eccentric, and unique ideas. They should look stylish and elegant yet should protect your confidence and sense of self. So what are you waiting for? Jump on the ride and enjoy your trip.