Not just women but men also get superconscious before trying any new look or following any new trend. However, there is one everlasting trend that can help you to encourage yourself to flaunt in every outfit: namely: vintage. Vintage clothing truly speaks about itself through its high-quality, ethically crafted tailoring, unique styling, and a wide variety of categories. Moreover, accept that most of the styles you are wearing now and much of your current closet are born out of vintage clothes. Talking deeply about types, vintage clothing has a wide range of western wear in all men's and women's sections. 
The beauty of shopping for these clothes is that, in most cases, every garment you find is super distinctive and designer. One more thing that will indeed fall you in love with these clothes is their pretty good labeling of size or union tags. It is awe-inspiring to adopt vintage in your lifestyle, and its western wear is worth everything. What are the men's usually western wearable garments? A shirt, t-shirt, pants, jackets, and trousers. And yes, their whole wardrobe is set! 
Men generally want a casual, formal, or everyday comfort look, but sometimes it might be problematic to create several options of different dressing senses for other occasions with this. So, to help everyman on this journey, this article consists of the best three styling ideas for wearing vintage western wear. Keeping every bygone era and bold fashion item in thought, how can men enter into the world of vintage western wear fashion trends? How can they get the former vintage outfit with a modern glimpse in it? On the whole, you will get answered and more if you read on. 
Three utmost ways to style vintage western wear for men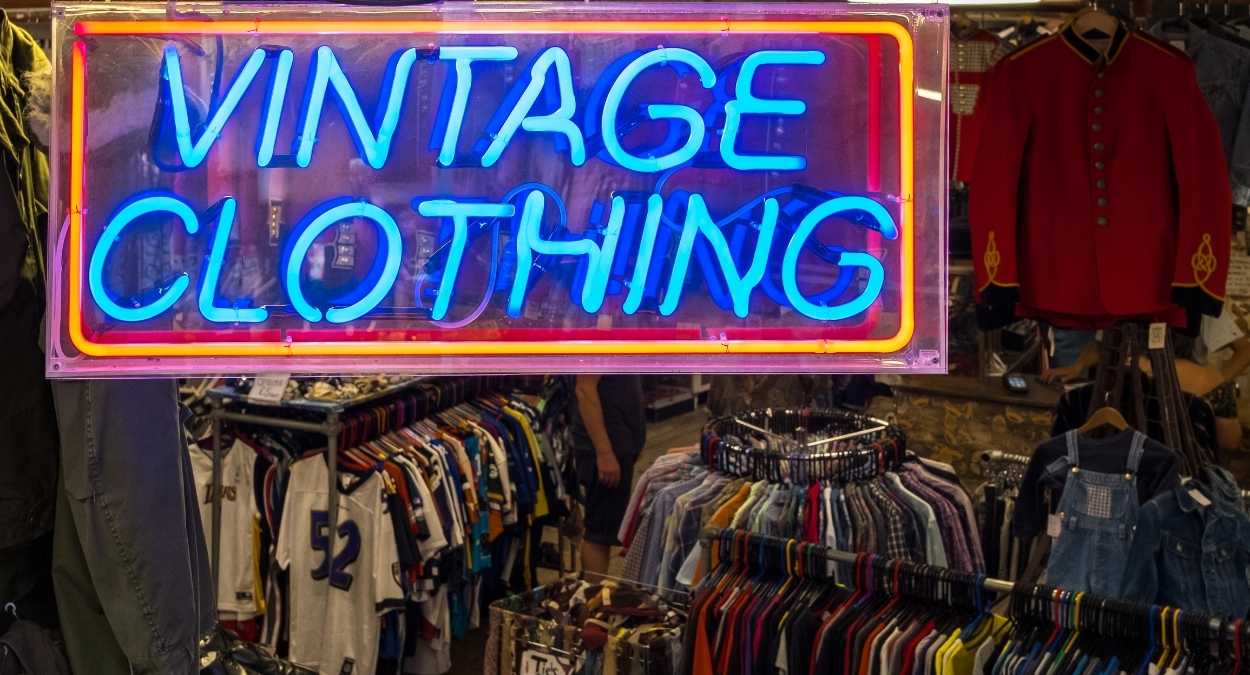 1. A casual-subtle look:
Oversized clothes are the most comfortable garment ever made. Moreover, the trend of these clothes was prevalent in vintage times. And yes, all of you can see that this idea of oversized clothing is still in fashion. To get a simple, comfy, yet subtle look, manifest your bowling shorts with cropped trousers in contemporary ways. Not bad, right? Another idea is to style your oversized sweatshirts with track pants in mismatching or contrasting colors.
 You can even style these with light blue jeans. Moreover, this jean is a men's staple and is the oldest denim of vintage clothing. You can wear and dress them with everything to get casual outfit wear. Do not forget to pair white sneakers. It is an ultimate blast from the past vintage season but is going even more vintage now. There are a plethora of options for these shoes from heritage brands that are reinventing new models and reintroducing classic sneaker silhouettes. 
2. Trendy formal occasion look
Almost every man includes shirts, pants, and blazers for a formal look. In the 1920s and 1930s, single-breasted suits and dinner jackets were quite famous. For instance, if we compare it with present trends, the things are different just in addition to an expansive line to jackets that will thus broaden the shoulders. Moreover, double-breasted blazers are stealing the attractions of many people. Try to wear something classic with a twist in it. You can team up the blazer with a granddad collar shirt. What is left, the footwear? Put your feet in chunky sole derbies or simple leather sandshoes to get ready for your formal occasion. 
3. A classic bold look
Fusion is always a go-to idea, especially when it is the case of men's vintage western wear. You can get the more unique, clean, and individual look by just mix-matching the clothing. So, add some vintage pieces with modern ones for a classic bold lFor instance, you can wear a vintage leather jacket and sum it up with stylish denim. Secondly,  you can use a shearling bomber jacket which is the perfect example of getting a statement look. Just add a t-shirt, jeans, and clean-cut sneakers to complete the outfit. And guess what? Your rocky style, yet the authentical bold look, is ready. 
Another great idea is to style a turtleneck sweater with a coat. This outfit is one of the most polarizing vintage fashions which is still rocking the trend. Wear it under a suit jacket or overcoat during colder weather. Moreover, you can also try dressing it under a check shirt and a suede Harrington.
Conclusion
Most of you are aware of the phrase that "history repeats itself." Undoubtedly, it is true because every one of you can see the latest trends emerging from vintage clothes. The men's vintage western wear of the forties, fifties, sixties, and seventies leads a remarkable comeback into present trends. Furthermore, you should press the hit button by styling the ideas as mentioned above. There is no doubt that you will definitely love the fit. Also, make sure to take extra care of your vintage western wear as they are delicate and require proper attention. Overall, happy shopping and happy styling!