Sweater Weather is calling and so is the time to snuggle up in the best winter wear this year. The slow monsoon is already creeping up on everyone with cold mornings, rainy evenings and chilly nights. As we draw closer and closer to winter, stocking up on the best winter wear is the way to go. 
Sweatshirts, sweaters, sweatpants, jackets, blankets, stoles and shawls, cardigans and hoodies for men and women are some of the staples for this season. 
There are so many amazing winter wear options these days in the market, including the sweatshirt for men and women, the hoodie jacket for men and women, and lots of attractive and the best hoodies for men and women that can be used casually to cover up and protect from the cold autumn air and chills. 
The best part is that they come in a lot of attractive colours, fabrics, finishes and patterns to suit the style and requirements of all kinds of customers. 
Read this: Vintage Sweatshirt: Your secret style weapon
Hoodies – The Casual Fabric Jackets
Hoodies are casual jackets made from cotton or mixed cotton blended fabrics to give a soft, insulated and fluffy finish that keeps people warm. 
The hoodie design is made to accommodate many small items by adding wide and deep pockets and the characteristic hood – a pouch-like area attached to the collar of the hoodie that can be pulled up to protect the head and the ears on a windy or rainy day. When not in use, they can be flung back. 
They are usually adjustable with drawstrings on either side, making the hood resizeable whenever it has to be used. A hoodie usually has a zip and sometimes a lapel over the zip with snap-on buttons that help fasten the hoodie when in use. 
This zip is useful when someone needs to cover up to protect from the cold and chilly weather or even from slight rain. Although the material is not waterproof, it can help wick the rain and keep it from reaching the body and the clothes on it for a while. Slight snowfall is also something these hoodies can help tolerate. Certain hoodies that are made for outdoor activities such as running, jogging, hiking etc are called Athletic hoodies and may sometimes have a water repellant feature to themselves. It is to be noted that they are water repellant and not water proof as such. They can repel water to an extent and prevent it from seeping into the fabric.
Types of Hoodies
Looking for the best hoodies for men? There are a lot of latest brands that are now making various kinds of hoodies in the market. They are made available both in retail stores and online as numerous retail stores have now started selling their garments online using e-commerce. 
Below is a list of the most common types of Hoodies for men:
1. Simple Cotton Hoodies
Simple cotton hoodies are the most common kind. They are made from cotton and sometimes with a mix of polyester, giving them a certain stretchability. They are lightweight and can be worn all year round. Cotton hoodies are sometimes blended with fleece, wool and polyester to make them more durable and specific for various purposes such as stretch, insulation etc. 
Cotton hoodies are most common in the form of simple pullover hoodies with no zips. They are light and can even be used as tops rather than a hoodie in itself. Men can wear them on top of vests and women can choose to wear a cotton pullover hoodie over a tank top. They are both functional and practical – complete with a hood with drawstrings that provide adjustments when worn and pockets on the outside (and sometimes discreet pockets on the inside as well)
2. Knit Hoodies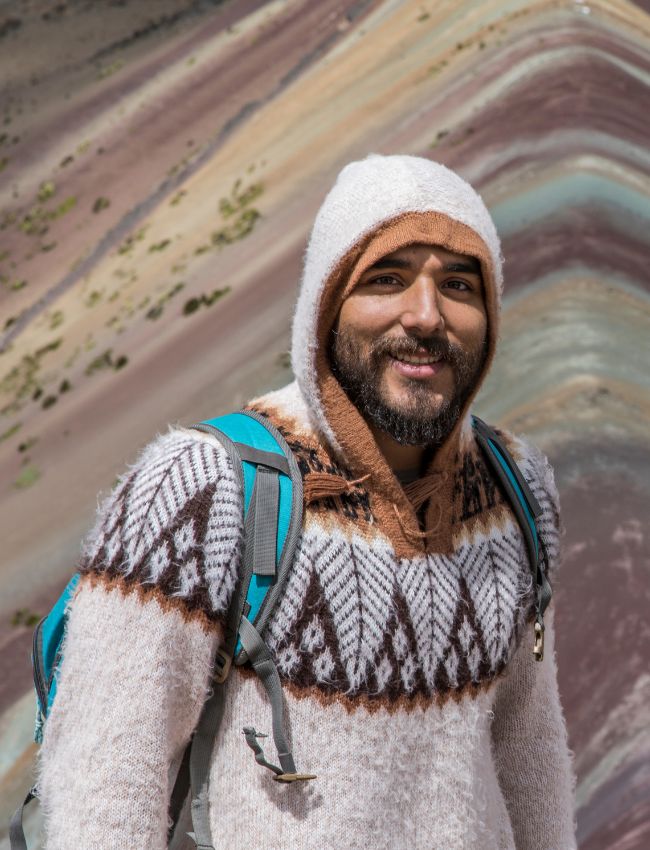 These hoodies are made from a mix of cotton with wool in a knitted fashion to look like sweaters but behave like a hoodie – complete with a hood, buttons and some designs. Knitted hoodies are of many kinds, the most famous of them all being the Baja hoodies. Baja hoodies are a Mexican, Indian-American style attire that is most famous for its knitted fashionable hoodies. These hoodies look just like knitted sweaters but are also extremely good in terms of insulation. 
The characteristic feature of knitted hoodies and Baja hoodies is the buttons instead of zips. These hoodies may have large buttons like sweaters in place of a zip. Also they have pockets on the front in a vertical manner rather than the diagonal pocket slits that are usually provided in hoodies. These characteristic features make them look much like a sweater rather than a hoodie. But the hood attached on the collar makes for excellent use whenever required by the wearer. 
3. Fleece Hoodies
These hoodies are made from fleece and are excellent for winters as they can protect from cold air, chilly weather, and so much more with ease. They come in a lot of different colours and types as well, such as zip-up style, pull-over style, cardigan style, etc. Fleece hoodies are very soft as they are made from combed cotton blended with synthetic fibres or wool. These materials are known for their fluffy soft texture. 
Fleece is excellent for insulation from heat. It is also a material that dries quickly making these hoodies extremely popular in areas where there are considerably low temperatures such as in hill stations. Because of their easy maintenance and high insulation, they are one of the preferred kinds of hoodies in the market. Fleece hoodies are great for kids as well as they come in soft fluffy fabric that makes children attracted to it. They are also available in a lot of attractive colours and designs.
There are so many more different styles of hoodies such as cardigan style hoodies, designer hoodies, athletic or gym hoodies, sleeveless hoodies etc. All of these types of hoodies have characteristic features that make them both unique and functional. Designer brands such as Balenciaga, Balmain, Superdry, supreme and sports brands such as Adidas, Nike, Reebok etc have all made their marks in this industry with hoodies.