Vests have become a part of your life, and you must have been wearing them regularly for years. As the season changes, our dressing changes, and we switch to the new type of dress, leaving behind the old loved ones. But now you don't have to worry; there are many vest styles, fabrics, and designs you can wear in different seasons. Both men and women wear vests. The vest for women is wonderful and is too comfortable. You can wear them as formal wear, party wear or for an outing.
Stylish and Beautiful Models of Vests for Women in Trend:
Ladies' vests are available in various designs, and some of your aesthetic vest outfits are here.
1. Denim Vest for Women: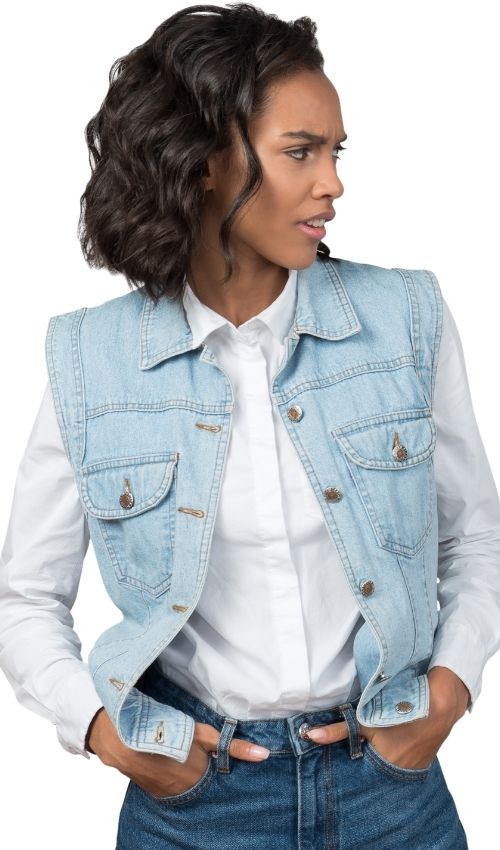 The denim vest is for denim lovers. Ladies who want a perfect match for their denim jeans can wear this vest for a stunning look. This vest is sleeveless and has front buttons in place of zipping. You can even wear black or white t-shirts to give your vest a new look.
2. Ladies Fur Vest:
The fur is so soft and gives you warmth. If you don't want to miss your vest style in winter, you can wear this fur vest. A fur vest is available in different types of fur like rabbit fur, fox fur, beaver fur, etc.
3. Ladies Fringe Vest:
An additional hanging or cutting style looks good on any dress. Fringes on the vest make it look cool, whether the fringes are small or long. This brown vest has long fringes, which look beautiful on a white t-shirt. You can move out and look at parties or outings with friends.
4. Ladies Fishing Vest: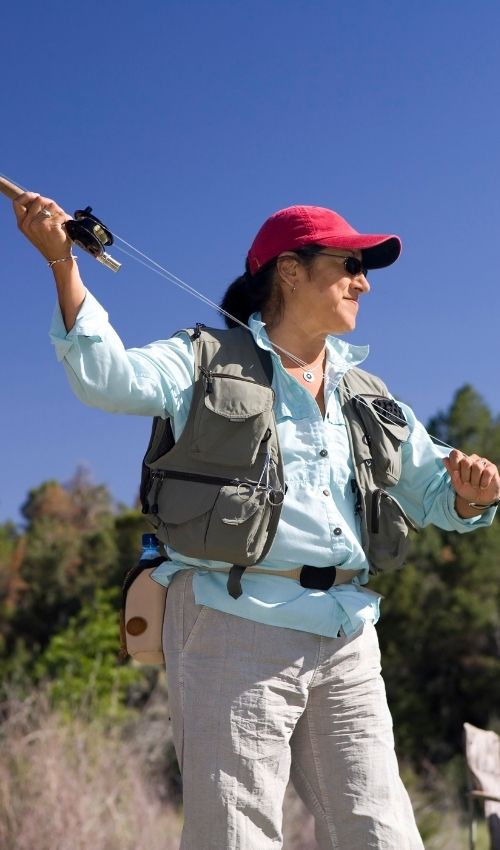 Fishing on vacations gives you immense pleasure, but you need to carry lots of things to do fishing. This fishing vest is helpful for you while fishing. It has many pockets in which you can keep your things. It has a buckle to close it.
5. Ladies Hooded Vest: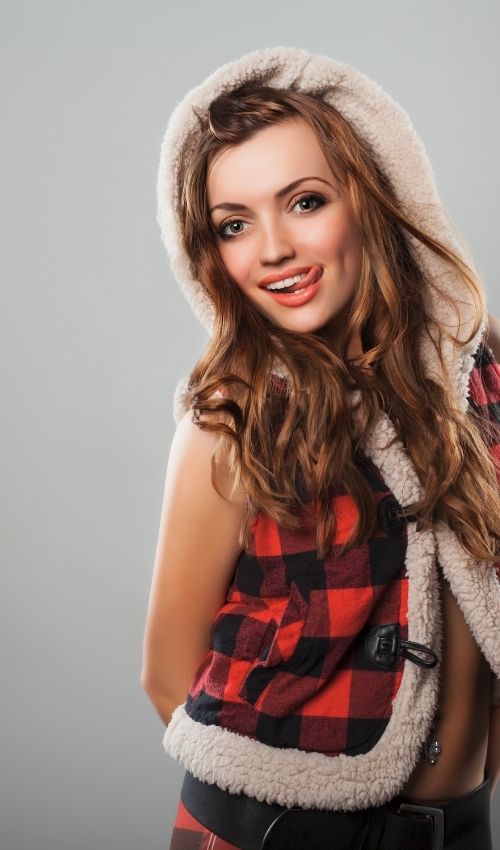 In chilling winters, you even need to cover your head apart from the body. This hooded vest is perfect for winters. Wearing this with style, you will look smart even in winters while covering yourself. You are wearing a white t-shirt inside with this pink vest that will beautify your look. You can pair brown boots with them to reach a level higher in your looks.
6. Women's High Neck Vest Top:
In summer you always seek a comfortable dress. In this high neck vest top for ladies, get much comfort in what they need. Apart from being comfy, it is even stylish. It has a polka dots design for which ladies are crazy. Pair this vest with leggings or jeans to look glamorous.
7. Hunting Vests for Ladies: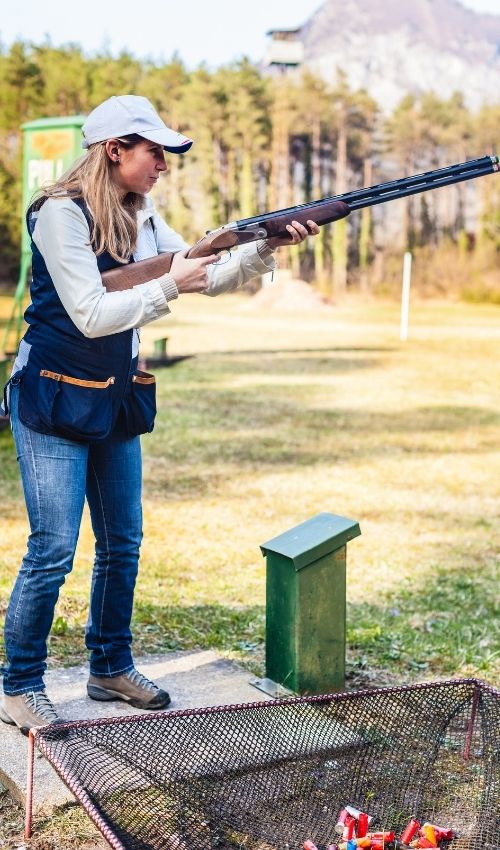 Moving out for vacations and want to do some hunting but don't have a hunting vest? Don't drop your idea; here is a hunting vest that will give you the look of a hunter and give space to keep the necessary thing that you won't keep while hunting. The brown and orange color combination gives a dull look which is good to move in the forest.
8. Knitted Vest Tops: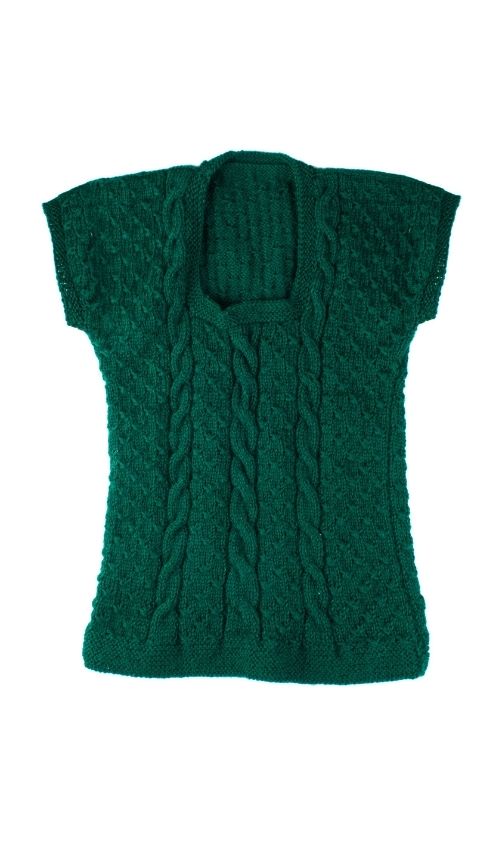 You can get a warm feeling from the knitted vest. The knitted vest can be made of woolen fabric or cool fabrics. You can choose according to the season. The knitted vest tops have unique designs, which are one of a kind. You can wear the knitted vest top on a long skirt, leggings, and jeans. The knitted vests are of one color, and no multiple colors can be seen in a vest. They have different design patterns and styles to give you a simple yet stylish look.
9.  Long Ladies Vests: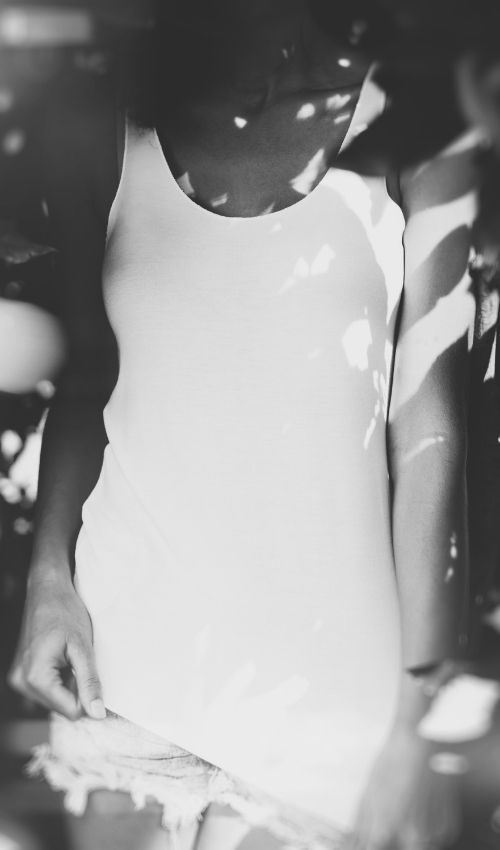 Dons wear a long overcoat, but you can leave this look behind and make your lady don look with the long vest. They are different from overcoats. They look very light compared to overcoats. Numerous ladies' long vests are available, which you can wear on jeans or tunic to get the bold look to shoot anyone on the spot.
10. Leather Vest in Small: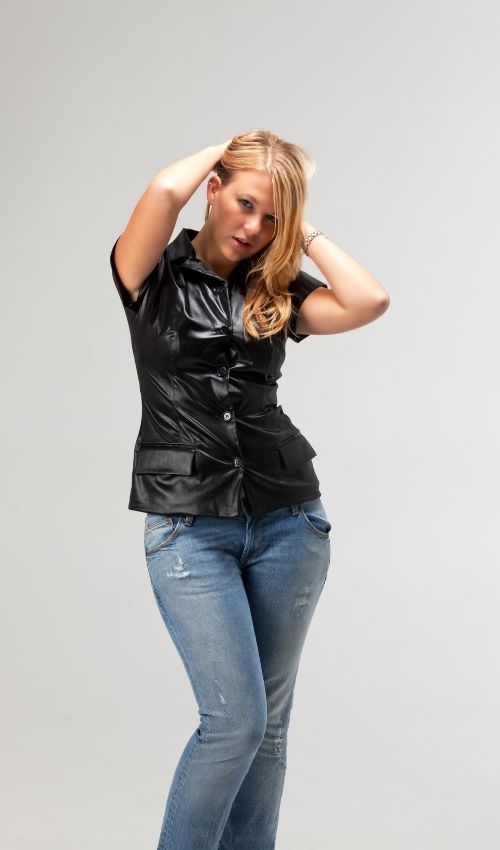 Leather lovers don't get disheartened. You can also wear a vest of your favorite leather. The leather vest is body-fitting and gives a bold look.
Final Thoughts
Vests are extremely comfortable, and you can wear them anywhere and in any season accordingly. They give you a super new look for every party and outing. Vests are gaining high popularity and trending nowadays. You can also enter this fashion world with these styles of the vest.