Indeed, you all want to look beautiful and stylish in the outfits you wear. But there are days when you want to feel comfortable, so what option helps you with this? While joggers are the perfect wear, what do you think about an oversized shirt? Putting styling it in numerous ways feels comfortable yet trendy. Moreover, this shirt suits every body type.
Who doesn't love the bodycon dress with tight biker shorts in summers? But this usually doesn't make sense because, in summers, you all just want to feel roomy and airy in your outfits. So, for that, you should create a space in your wardrobe for loose, breezy pieces and oversized clothes. These days, oversized shirts are rocking by being a fashion staple. Furthermore, it allows fashion lovers to express themselves through comfort, giving them whole tomboy looks.
Why do women dress up in oversized clothes?
Is it a trend of wearing oversized clothes? Or do people really enjoy wearing these clothes? Well, this is not the actual reason. Undoubtedly, there are myriad ways to style oversized garments according to your mood. You can feel comfy, and side by side enjoy different occasions by wearing these clothes. They are travel-friendly, and the most important thing is they do not require any particular body type to enhance your grace. 
How many sizes to go up for purchasing oversized clothes?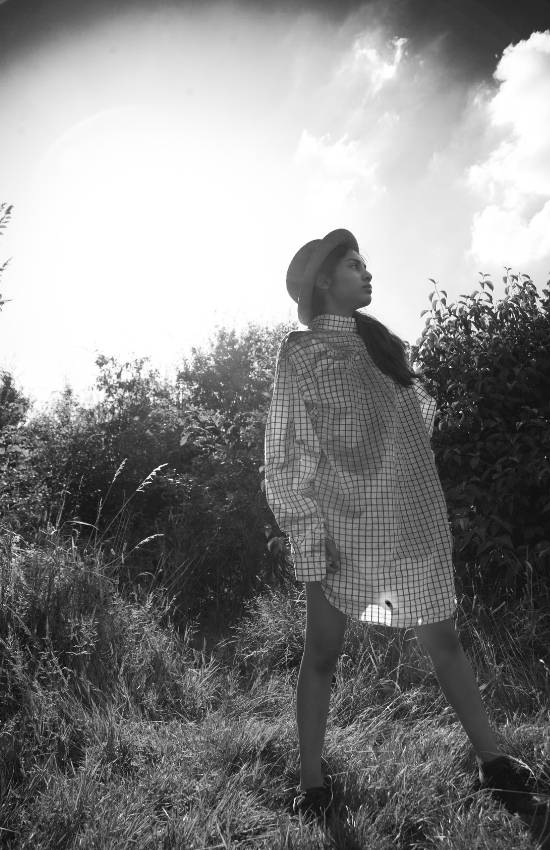 Most women think that oversized clothes mean buying two or three sizes up than your regular fit clothes. But this is not true. Oversized garments are made and have standardized size options. They will give you good cool vibes, but if you cannot find oversized shirts, tees, or any other wear, you can go for two or three sizes up in your regular clothing. 
Additionally, you can always welcome some DIYs or hacks related to oversized clothes. The first one is evergreen, and most of you have indeed adopted this in your life. You can wear a belt over oversized clothes, whether shirt, tee or anything. The belt will accessorize the look and make it more fitted to your body. 
Another hack that works really well on oversized shirts for women is making a little knot on the front side. It will make your outfit look classy and reduce the size of extra fabrics for your shirt. One more hack that you can try is tucking in your shirt fully or halfway as per the style you want. It will look like a cropped shirt, and you will look charming in this outfit.
How to wear oversized shirts?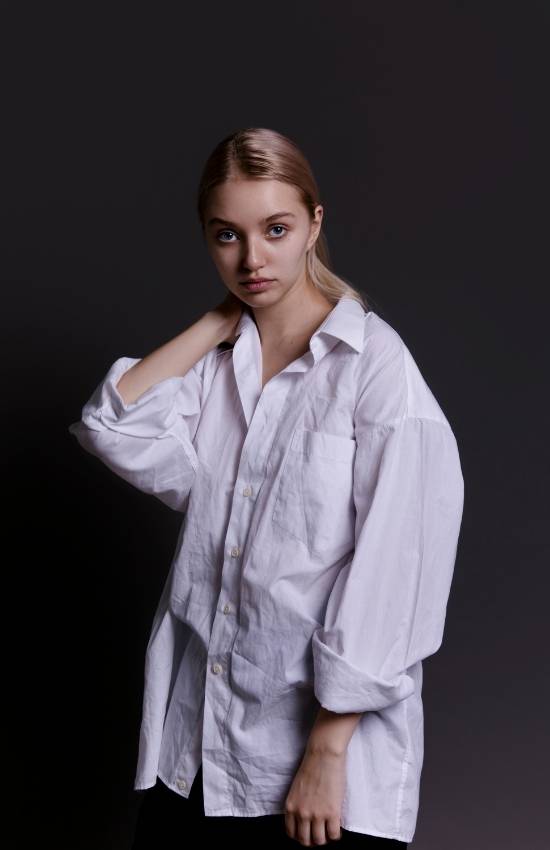 Oversized shirts will be your forever partner in terms of chilling, relaxation, and style. But it takes some creativity when putting together the perfect baggy outfit. Oversized shirts will never betray you, from casual looks to mismatching patterns. Baggy shirts make you look chic when appropriately styled. There are so many inspiring looks you can try with them. Here you will find the favorite and most voguish takes on this must-have style. You will indeed find them interesting, something unusual and unique. So, what are you waiting for? Go and head your reading towards the 4 dashing oversized shirts look.   
1. The classic denim on denim combo
You can never go wrong with denims. Just give this look a try, and you will get obsessed with it. The game is about matching the different shades of it. Just put on your denim oversized dark blue shade shirt with light blue shade denim jeans, and voila! You are all set! Do not forget to wear the heels and accessorize a little with a silver chain watch to intensify the look. The best reason to try this look is that you will look straight and slim. So, what better do you need? It is the best way to wear these shirts without looking fat.
2. The idea of layering 
This idea of layering will never break your heart. What you have to do is simply style up your oversized shirt with a long knitted vest. And also, put a wide belt on your waist to complete the look. Do not forget to wear biker shorts. To enhance the outfit, wear combat boots, and if it is warmer weather, wear casual sneakers. This attire is confidently going to make you look chic and modern. Undoubtedly, this layering idea is really eye-catching. 
3. Wear your oversized shirt as a shrug
Want to look stylish but in comfortable outfits? This look is especially for those who wish for a casual everyday glance with a pinch of stunningness. With the covid season, sweatpants or joggers became so trending. Oversized shirts and joggers are like siblings. Both are comfortable and warmer, and you can style both in many ways. Then what about the idea of styling both of them together? You have to simply wear a crop top with the matching jogger and put an oversized shirt over it. This look is way too casual, and you can dress it up with white sports shoes or sneakers. 
4. Play with different lengths of clothes
As long as you can use oversized shirts to layer the outfit, why not play with different lengths to create different looks. For example, you can try putting on a cropped top with a short skirt and layering it with an oversized shirt. It is one of the trendy looks you can try. You can also wear this shirt with shorts, but it is the most common and popular outfit that you will find everywhere. But of course, if you love this kind of look, you can go for it.  
On the other hand, if you are not a skirt lover, then a pair of sweatpants or leggings will be the best alternative. If you want a more dressy yet subtle look, then wearing a blazer over your oversized shirt will look amazing. Moreover, always try to mix match prints and patterns with different shades and colors to always get a new stylish look. 
Final thought
So, to summarize things up, oversized shirts can be styled in a million ways, and every look will accentuate your feminine glance. You can pair it with blazers, can be tucked in, can be worn with crop tops, skirts, and even sweatpants. Moreover, you can style it as a dress with a belt or even put dungarees over it. Additionally, try to wear an oversized leather shirt with an all-black look for party looks. It is just a never-ending process. So, continue the styling of your oversized shirts according to your moods and occasions. 
Thanks for reading!