Joggers are the best friend of almost every woman. These are comfy, stylish, and trendy as well. When joggers came in fashion, they became popular as gym wear or athleisure. They were only a part of the gym or lounging around at home for a long time. However, with the evolution of fashion and considering the comfortability of joggers, they are worn on all occasions, including work. Moreover, all of you can create a myriad of looks with the jogger.
Joggers are the must-have clothing for all women. They are one of the non-complicated and voguish casual clothing wear. However, most of you do not love body-hugging or tight clothes as they can be uncomfortable at times. But, hey, there is some good news for you! Joggers are the perfect solution to this problem. If you are still pondering what joggers really are and how you can style joggers in different ways, continue reading this article. Additionally, these styling ways will definitely blow your mind.
What are joggers?
Joggers are a kind of sweatpants that have elasticaticated or cuffed ankles. They offer a relaxed look and do not feel figure-hugging around the hips. Original joggers have sweat-pant cotton fabric that keeps you warm and absorbs all your sweat. They are a type of anytime-anywhere wear. Joggers have become extremely popular these days, and everyone should consider adding this to their wardrobe. Joggers are the closest cousin of the sweat or workout pants family. Furthermore, as you browse through different varieties of joggers, you would see that some are fabricated for vegging-out at home, and some have the formal wear style. 
How to select the best fit in vogue joggers?
If you have to choose between cheap and worst or a bit expensive and best what will be your choice? Obviously, you will favour the best quality of joggers. As long as you buy the cheap quality jogger, they will get stretchy and lose their shape according to your figure. Of course, if you are quite slim and have an oblong body shape, these types of joggers may give you a perfect fit. However, if you are chubby and have some flab below the waist, then it will be beneficial for you if you buy a good-quality fabric jogger. Furthermore, a preferable jogger will not give you body-hugging vibes and smoothen out bumps surface.
How to wear jogger pants?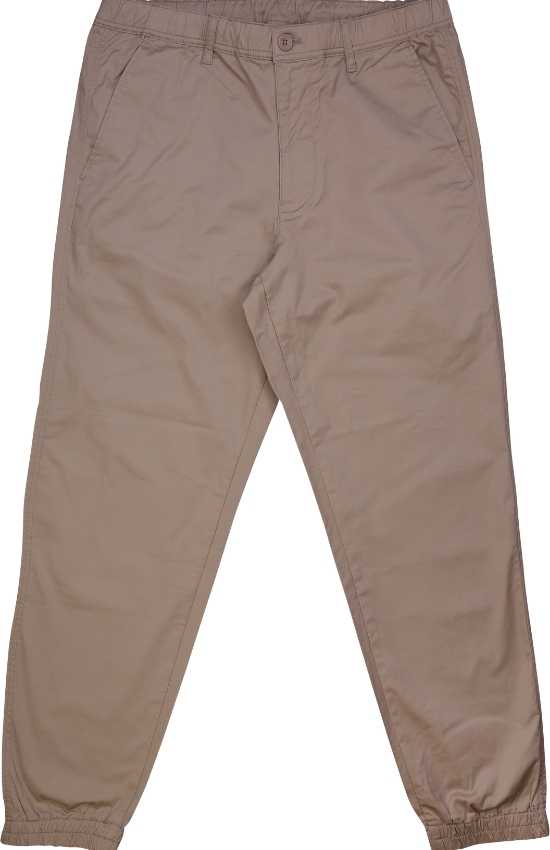 The main juicy question that will pinch in most of your minds is how to wear jogger pants? It does not require so much effort in styling. From your office look to party night looks, joggers will be your partner in this long run. In this post, you will find 5 fabulous jogger outfit ideas that will make you look super cool, cute, and stunning. But before moving to it, you all have to consider some points before buying or styling your joggers. 
Do not forget that jogger pants get baggy
Do not ever compromise with the quality of your jogger. Moreover, every one of you knows that joggers are already baggy, and with every wash, they often lose their shape. So, pay attention to the fabric and quality of the jogger you purchase to avoid that loose elastic look. In addition, you should look for the material and fabric that offers minimal spandex; not to face this problem with your jogger in the future. 
2. Pick for slim-fit jogger pants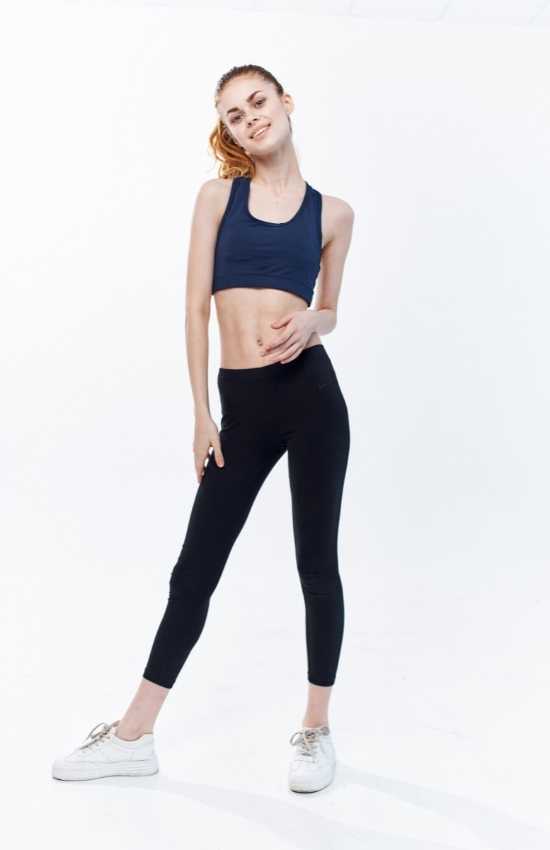 Considering that joggers are often wide on top or bum area and then narrow down closer to the leg, they can make you look wider and chubby. If this does not affect you, then well and good, but if you are a figure-cautious person, then pick for the slim-fit joggers. They will not overwhelm your figure and enhance your look to make you feel more flattering. 
Polyester or nylon jogger pants are also considerable 
Indeed, cotton is an evergreen option to buy for every clothing piece. If you want to lounge around the home or just want to feel comfy, then there is no better option than cotton joggers. But on the other hand, nylon and polyester are not bad fabrics. You can consider their purchase as they will retain their shape better. Another advantage is that these two fabrics would not pill. 
5 modish trendy jogger outfit ideas
1. A classic black on black look
This look never fails as a street-style outfit. Black colour reflects royalty and will increase your hotness to another level. Moreover, some very rare people don't love the black colour. Just pick up your black joggers and style them with a black sweater, top, or t-shirt. You can complete the whole look by giving your hair beachy waves curl, wearing a black baseball cap, a golden or silver chain on your neck, a big tote bag, and white or black sneakers. And voila! You are ready in your comfy yet classic look. 
2. The pairing of a white t-shirt with a grey jogger
The first three colors in the case of joggers that pinch up in everyone's mind are black, white, and grey. These are the most popular and liked colors in the case of track pants or gym wear. But just in case of starters, you can pair up your grey joggers with a white t-shirt or even black in this matter. To complete the overall look, wear black sneakers or any casual shoes and hoops in your ears to make this look even more stylish and subtle yet simple. Furthermore, you can even wear a grey top with grey joggers to get a monochrome look or pair up with any graphic t-shirt. In addition, you can give a facelift to your monochromatic grey look by wearing running shoes and making a messy bun. 
3. Joggers and the story of oversized coats
Joggers are four-season clothing pieces. Undoubtedly, there are numerous options to style the joggers in summer, but the key is to get stocks when winter comes. Yes, the common thought that everyone gets is styling your joggers with sweaters. It is not a bad idea but besides this, have you ever perceived designing your joggers with an oversized coat? Guys, what are you waiting for? Pair up your joggers with oversized coats, especially trench coats that go down and cinch at the ankles. Try this fashion hack now because you will slay in this look. To intensify the focus, complete the look by wearing black boots.
4. Styling formal jogger pants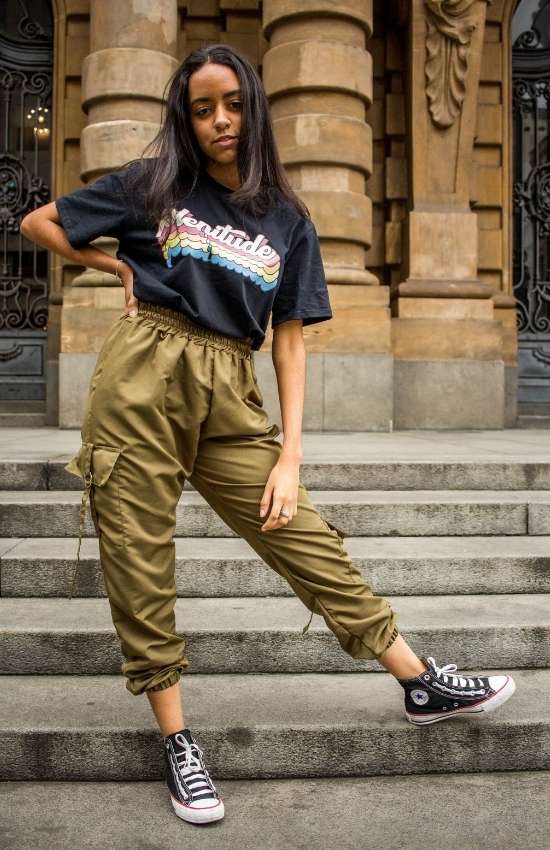 While talking about casual and stylish looks, it is necessary to know how to style your office going look with jogger pants. Jogger pants are similar to formal pants in resemblance, but they are comfier and more stylish. Pick up a solid colour shirt from your wardrobe and style it with the matching colour of jogger pants. Dress up by wearing a cropped blazer as per the season and wear formal shoes or black heels and a classic chain watch, and yes, you are done! 
Party look with joggers
Are you planning to go to a concert? Got a club night party planned? Right…? Undoubtedly, it is the most difficult task to decide what to wear at parties or concerts. Indeed, dresses are always an option, but they are not comfortable in a crowded place. What you can do is style up the slim-fit leather joggers rolled at the ankles with a strapless floral top. You will look super gorgeous in this party dress-up. You can accessorise this look by wearing a bracelet in your hand and grabbing up the chain-strap purse. 
Another stunning party look, this time with velvet joggers. Velvet joggers should be the first option when thinking of a party. Dress up your velvet joggers with a sequined puff sleeve blouse and high heels. Your velvet joggers must be slim-fit that hits above the ankle. Furthermore, do not forget to accessorise this glamorous look.
End thought
The world of fashion is never-ending. New trends come daily; style will change months by month and seasons by season. But the one thing that will remain the same is to feel comfortable and relaxed in new styles. Joggers are the ideal wear to feel cozy and warm. After reading this post, you know how to style your joggers in smart ways, which fabric to choose for the joggers, and get the best fit. Moreover, joggers are an affordable option to dress up on almost all occasions. Overall, you will feel happy, pleasant, and flattering after wearing joggers.