Short hair is not a bad option. However, the problem is that you have to limit yourself in creating different hairstyles with them. But nothing to worry about! You can accessorize your short hair and create different looks. And for this, a headband is an excellent idea. There are many ways to style it. Whether you want to have a cute and straightforward look or a classic and bold look, a headband is a perfect partner for this. If you have a bad hair day or just want to change your look and personality, they can indeed be a lifesaver.
 So, for all those who think that short hair doesn't have many styling options, this post will prove you wrong today! It is all the hairstyling games that you can create with your short hair. You can add a set of curls, flaunt in your bangs, or style up a pixie-cut with the help of headbands. Curious about the ways of wearing a headband with short hair? Keep reading this post till the end to know the tips and tricks of styling your short hair. Moreover, get ready to style your short hair for every formal or party occasion with pretty fancy headband hairstyles. 
Tips you should follow before styling your short hair
1. Choosing a headband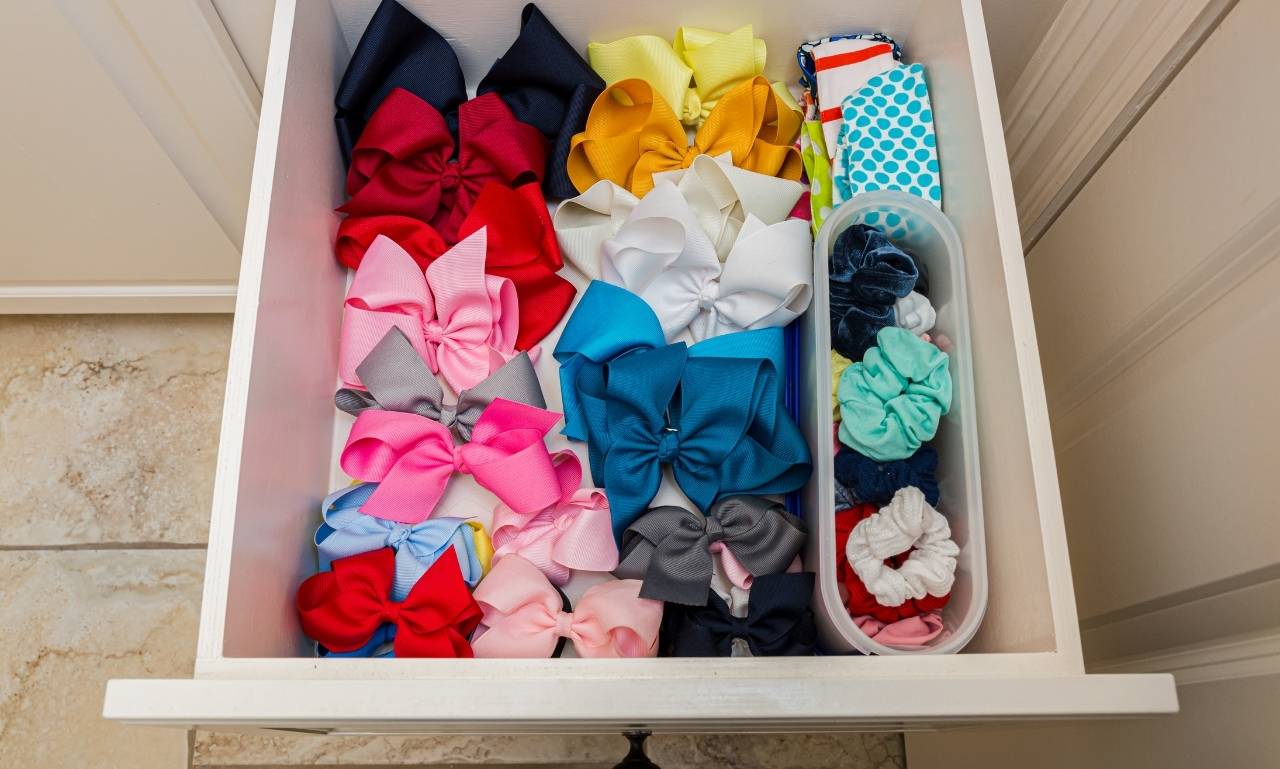 With various styles, colors, and patterns of headbands, it becomes complicated to select the best one for your short hair. You can either go for the primary neutral colors or try one that matches your outfit to resolve this. For example, if you have a neon green or lilac color headband, it is not easy to style these colors and get the look you want. On the other hand, if you buy black or white, you can easily match them with your outfits. Talking about its design, you can buy a thin, subtle headband for a casual or everyday look. Furthermore, if you are getting ready for a party, dress up your short hair with a unique, bold, or bejeweled hairband. 
2. Styling your hair
Doing wavy curls, leaving your short hairs straight, adding bangs before putting the headband can actually enhance the whole look. Moreover, styling your short hair can help create volume and give them a smooth texture. Like, you are curling the sections of your short hair, and teasing them with the comb will provide them with even more volume. Additionally, blow-drying your hair will leave your hair more smooth and flat.
3 super easy ways to style a headband with short hair 
There is no doubt that short hairstyles are super cute, but sometimes, styling them according to the occasion can be a little tricky. Headbands are the forever partner to style your short hair to create a different look. Wondering how to wear a headband with short hair? Have a look at these 3 super easy styles mentioned below:
1. The top knot classy look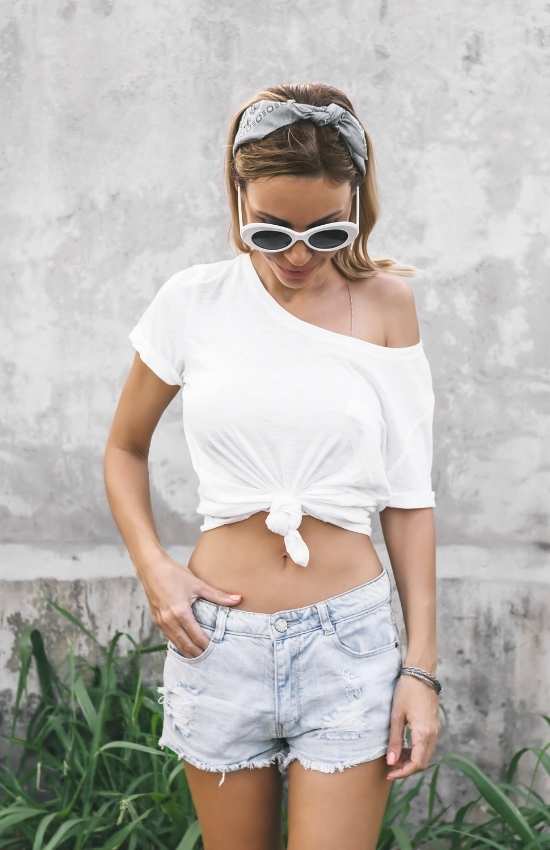 There are some days when you all just want to wrap your hair into a messy or low bun. By the way, this hairstyle looks super cute with short hair and a headband attached to it. This hairstyle is also best for all those girls who have been tired of their bangs. To achieve this, pull your short strands up into a tiny, messy bun. Further, slip your headband onto your head. You can preferably use knotted or tube turban headbands for this hairstyle. Set your small flyways of hair with bobby pins and style accordingly! Also, let a few flicks fall to frame your face. And guess what? You are all set with the adorable short hair headband hairstyle. You can do this hairstyle for a casual everyday look, and you can also style your hair like this for a small occasion or a meet-up with friends.
2. Flaunt your curls
Want a voguish yet subtle look? Then this hairstyle is made for you! Style your hair with beachy waves or curls, and add a bandana or scarf headband. It will not just pull your curls away from your face but also makes them look eye-catching. Choose a color that pops with your outfit. Yeah, your super chic look is ready. Now, flaunt your curls at a wedding or even a formal occasion. Give this hairstyle a try, and you will surely be in love with this.  
3. Go with the flow
Are you tired of your tame look and want to add stunningness to it? So, try this hairstyle now! Okay, so maybe you are not able to rock with your short hair. Nothing to fret about! Try hard or glamming headbands to look great with every hairstyle. Whether you have a pixie cut or a chin and shoulder-length angled bobs, you will beat up the look by adding headbands to it. Style your hair according to your mood, either a slight wave or straight, and add on your hairband. If you have bangs, try not to pull them. Additionally, try to play with colors and make your look more adventurous. 
Final thought
No matter which of these hairstyles you would like to style your short hair, be ready to look charming and feel fabulous. When in doubt, a headband accessory is a small, easiest, and fastest way to enhance any looks. There is a wide range of styles to try on, so what are you waiting for? Style your short hair now. One more piece of advice always starts your styling on clean and frizz-free hair to get a more sleeky and smooth vibe. Now you are all set to dash a headband with your short hair!